With fond memories of Spain for years to come, I looked forward to my Italian tour, which took place over the following week and a half. Though I've yet to do it in this update, the business major in me is hankering for a bullet-pointed list. Here we go: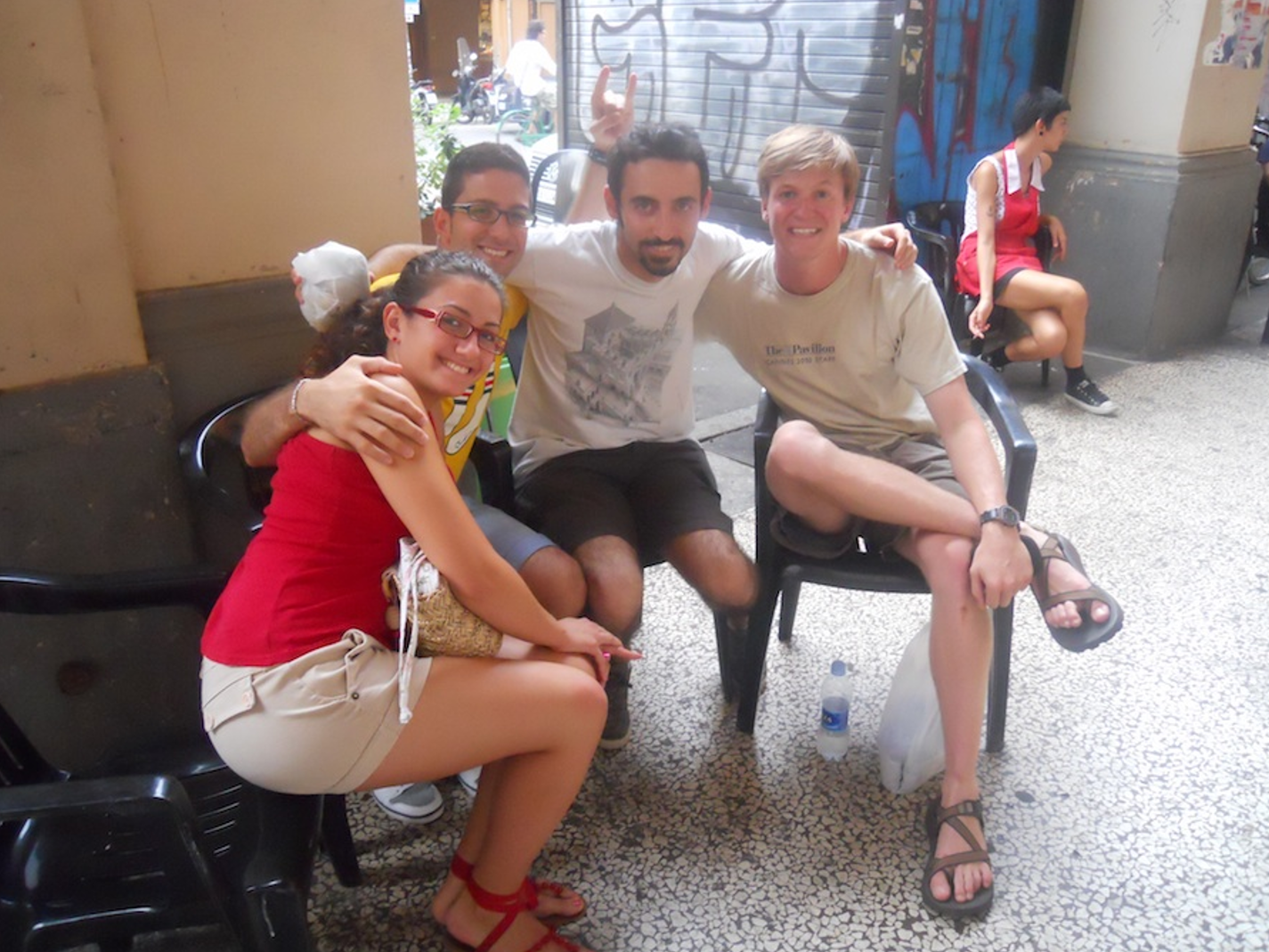 Bologna
Couch-Surfed with a biochemistry student at The University of Bologna, the oldest university in the world
Toured all of the historical landmarks that are significant to my fraternity, Kappa Sigma, which was founded in Bologna in 1400
Learnt that the mafia is in fact more than a product of Mario Puzo's imagination, and that even the bosses' five year-old sons command a fair amount of respect
Florence
Took a day trip, but hit the "tour of the city" jackpot when I met a group of UGA girls who had all been studying Italian Renaissance art. For the oh-so-low price of free, I received a wonderful introduction to a city saturated with history
Waited until two hours before close, so I could outlast the less resilient, and had the Uffizi almost to myself
 The Duomo: bullets come best in threes, and this cathedral deserves its own. Based on external aesthetics, it is my favorite cathedral on the continent
Rome
CouchSurfed with a forty-two year old native Californian, who is disabled and participates in CouchSurfing because "it's [his] community service." He hosted a philosophy student from Rio de Janeiro, Brazil my first night and two Estonian girls my last night, affording me the opportunity to gain insight on cultures that I wasn't able to visit…at least this summer
Visited the cattle ranch that is the Vatican Museum during the peak tourist season, but as in Florence, got lucky by meeting two study abroad students (this time from Stanford) who were studying religious art. Again, I learnt far more than I would have otherwise, and enjoyed the sights that much more as a result.
 Absorbed all of the history that Rome has to offer; from the Colosseum to the Trevi Fountain to the Ruins, I digested more history in three days than in any Western Civilization class.
Cinque Terre/Pisa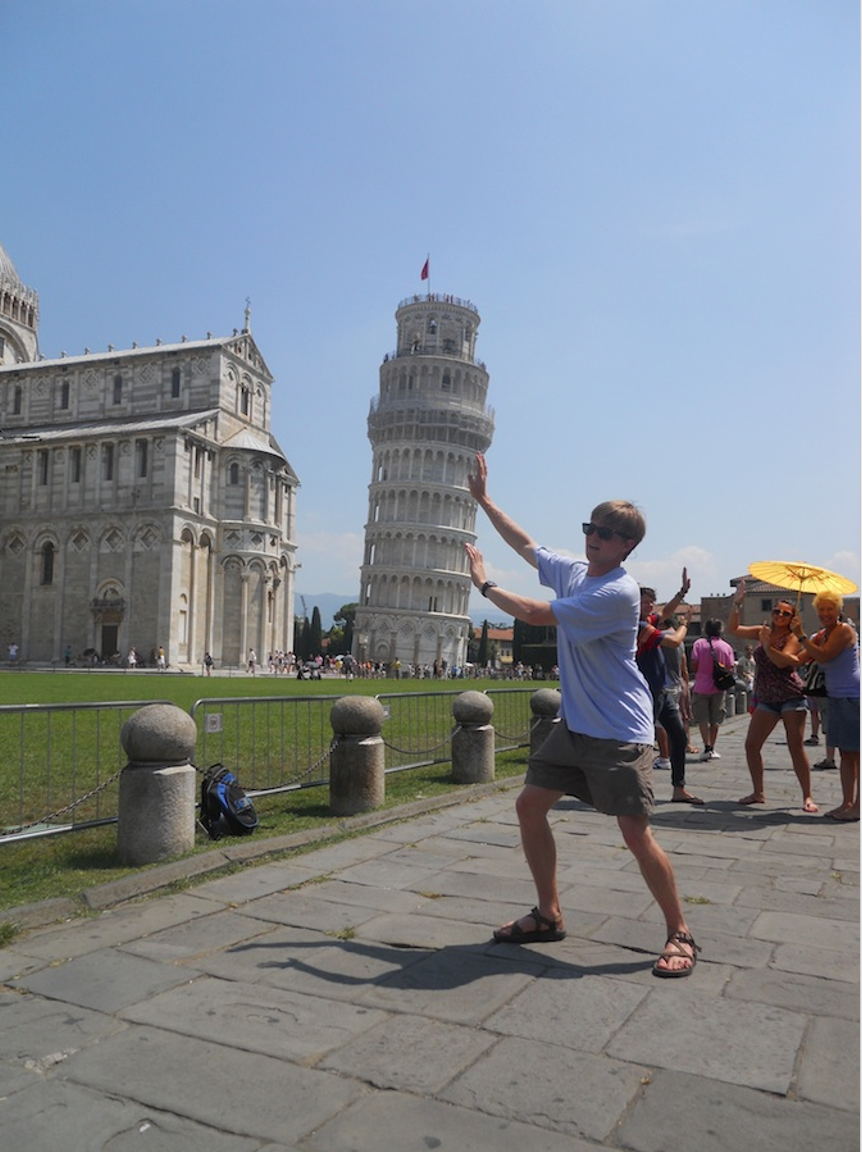 Realized why George Clooney bought a house in Cinque Terre, one of the most stunning stops along my tour
Hiked between the five small villages (Cinque Terre means "five lands"), stopping along the way to jump in the water, or have conversations with the locals on topics such as how they proudly slave over their homemade gelato
Seafood + Italian influence = pasta memories for years to come
Planned to take an easyJet flight out of Pisa to London, so that I could get goofy pictures with the Leaning Tower, and have one last stop on my Italian tour. I Received directions from a homemade sandwich shop employee who followed me halfway to my destination to make sure that I had found it
Oxford, Cambridge and London, England
And then it hits me that I have one week left of what had been the most informative, action-packed two and half months of my life. I divvied up the time between Oxford, Cambridge, and more London. In Oxford, I was able to stay with Bill Barnard, who was the quintessential host, both spending some quality time with me and allowing me to explore the city on my own. My girlfriend (who was doing some research in the London Archives) and I cooked dinner with him one of the nights, and we stayed around his dining room table for no less than three, if not four, hours. I've found that surrounding yourself with history majors/professors will rarely lead to a shortage of conversation.
Oxford is a pub-crawler's dream. I don't think you would be hard-pressed to find a pint on any street in the small city. Aside from the bountiful list of taverns, the city offers the opportunity to find a stimulating conversation around almost any corner. From talking about the global economy with students I met in a bistro to talking about British politics with a college's porter, I got the feeling that knowledge is infectious there.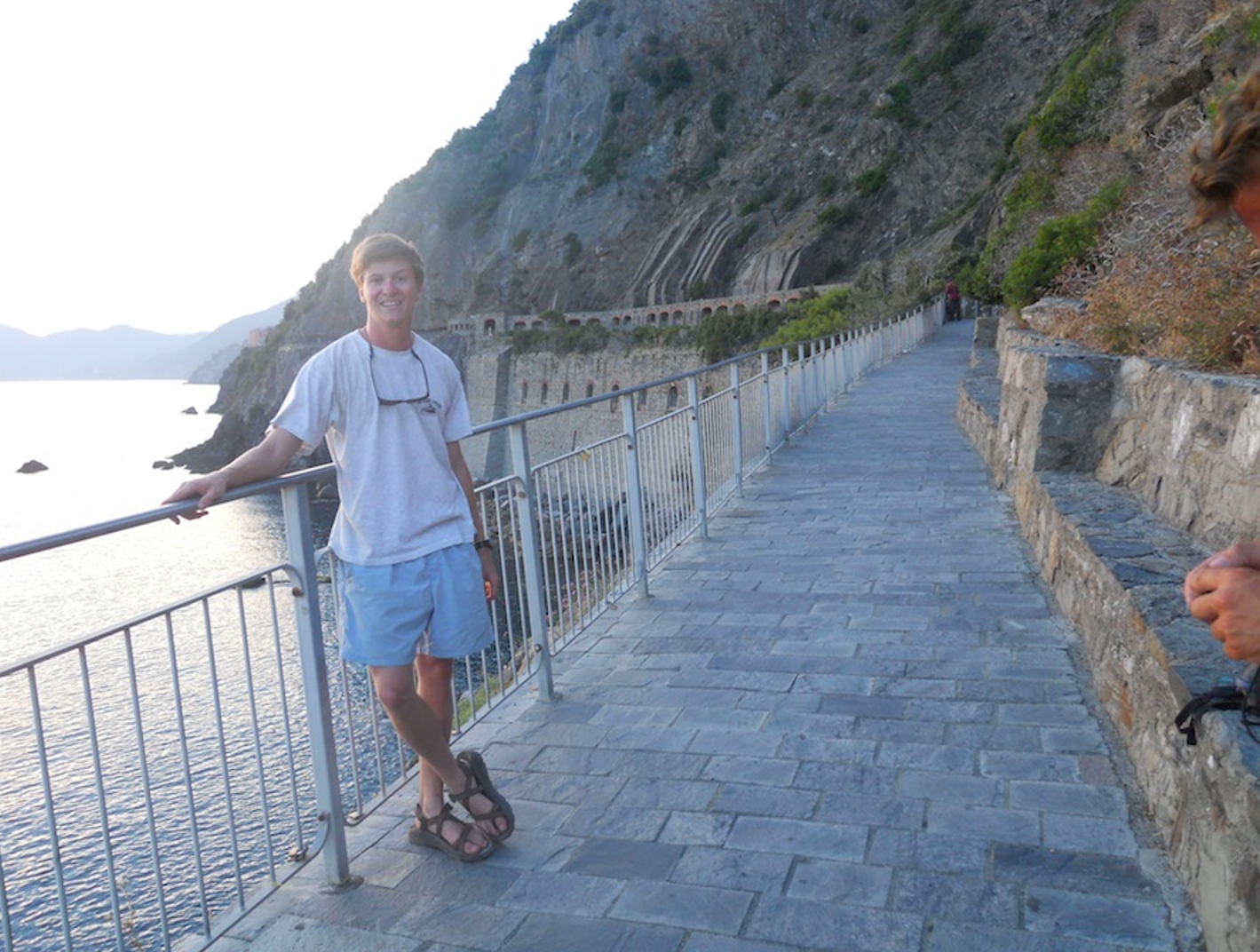 Deciding it most fitting, I spent the final night of my trip as I did the first—with Andy Todd. For those interested, the world did not slow down for Andy while I was away. I got to stay in his new apartment, complete with two bedrooms, which afforded me a comfortable last night. Finding many commonalities, we rehashed both of our trips, an experience that I loved and that I hope to replicate with many of the other former winners.
74 days, $2800, and a whole lotta livin' later, here I am. I cannot, thus will not attempt to, explain the difference this entire journey already has made/will make in my life. But over the course of my lifetime, I'll be able to show you. When people speak of the faraway places they have seen, I won't be left out of the conversation. When I go to Maplesville, and talk with its citizens about the problems facing small town, Alabama, I'll be able to draw from my experiences in small town, Germany. Being well traveled is akin to being well read, and because of this trip, I've been afforded the opportunity to begin my globetrotting.
Thank you for the trip of a lifetime.
Sincerely,
Benton Atchison