Our first stop in Paris was the Musee d'Orsay, one of our favorite museums of the entire journey.  The impressionist gallery in particular made the visit worthwhile.  After our first croquet monsieur for lunch, we relaxed and admired the Eiffel Tower in the afternoon sunshine.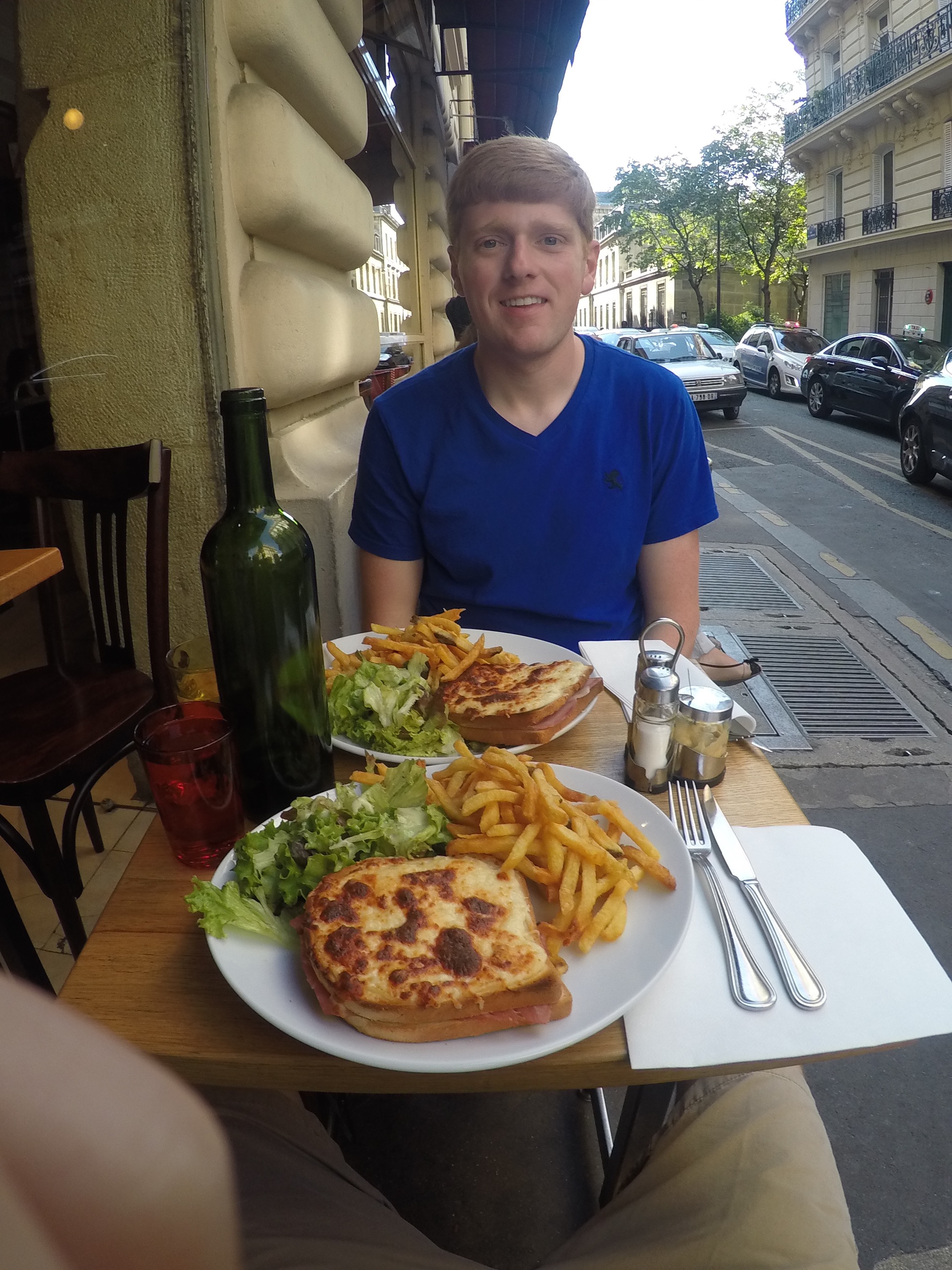 We then strolled through the streets and visited the Arc de Triomphe.  The following day was our pilgrimage to Disneyland Paris.  We received a lot of outcry upon people finding out we were spending a day there, but having been raised with Disney in our blood, we knew it would be a necessity from the outset.  We did make the most of this day though, riding nearly every ride in both parks there and getting our fill of Americanized tourism.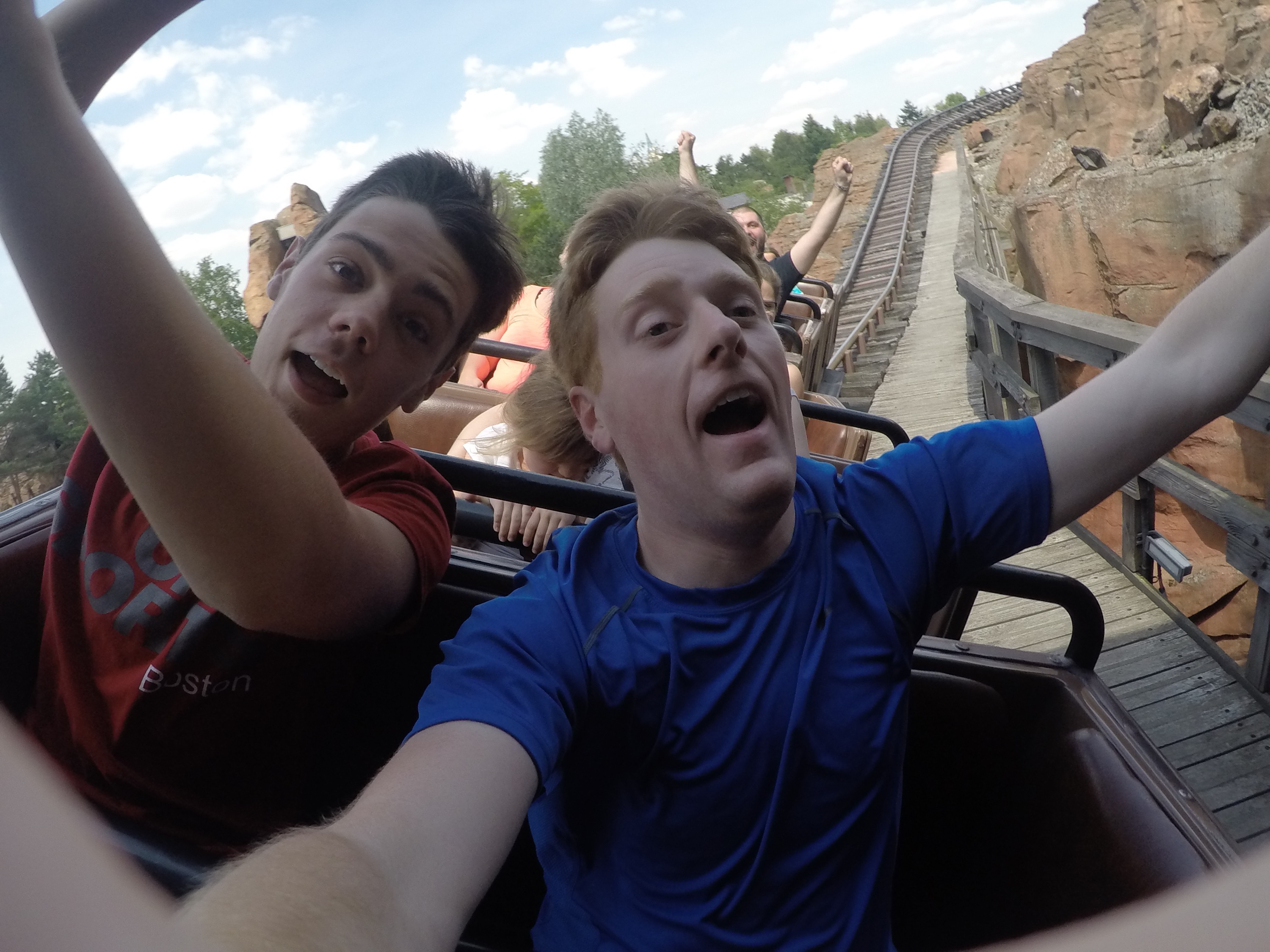 Day three in Paris led us to Notre Dame and a tour of several other prominent churches south of the Seine.  Later in the day we made our way all the way up to the Sacre Coeur and climbed to the dome for an absolutely magnificent view of Paris.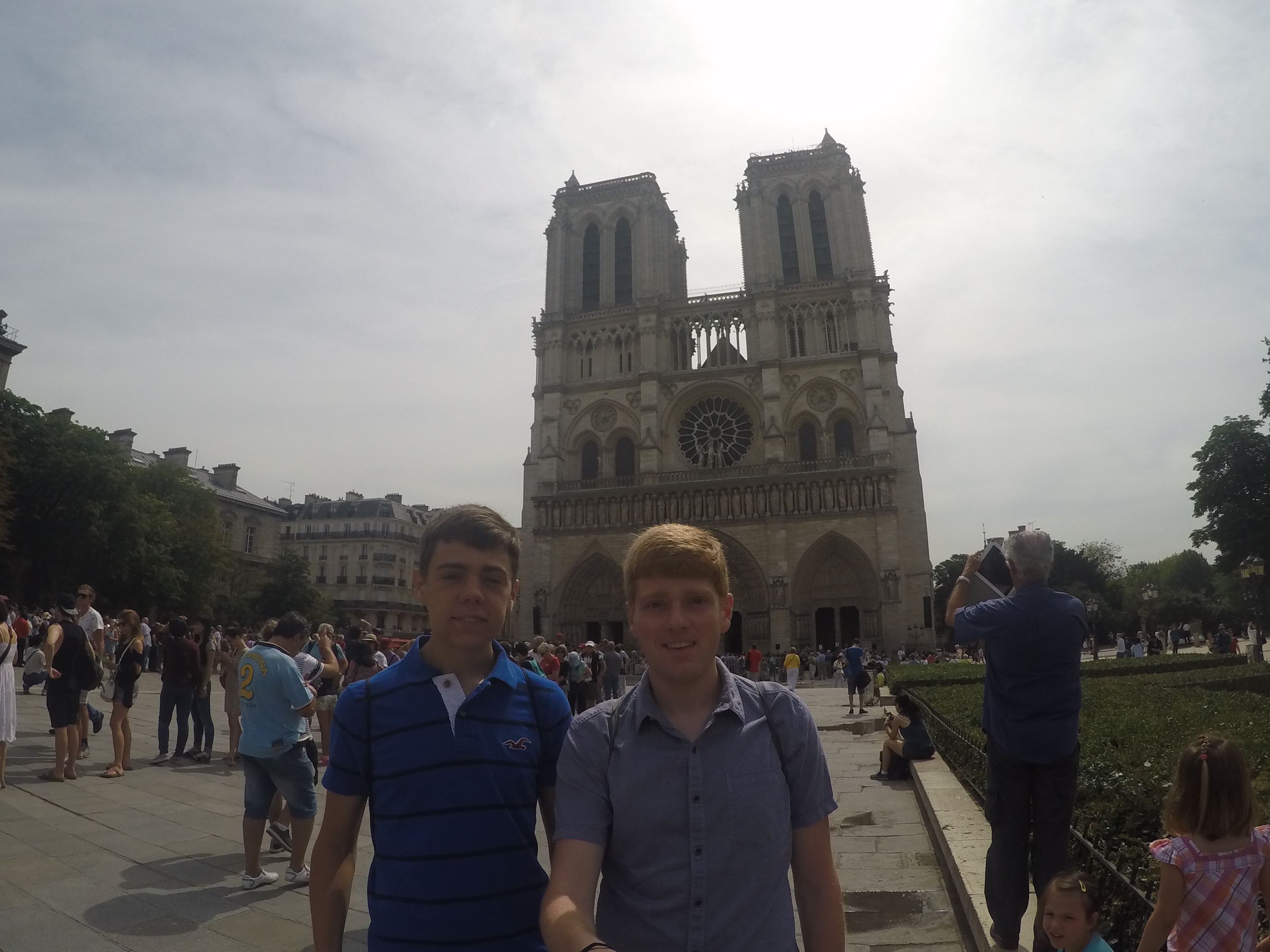 Finally we got back to the Louvre for their Friday evening hours with free young adult admission.  With only a few hours to visit, we made our way to Winged Victory, Mona Lisa, the Napoleon III apartments, and a few other galleries.  With that we took our weary heads home to rest in advance of the long, rejuvenating train ride to Munich the following day.