One man defines the streetscapes and skyline of the trendy Mediterranean city of Barcelona, Spain, and that man is the artist and architect Antoni Gaudi. After viewing the tenth store filled with Gaudi kitsch, Brett joked that he was the 'Mickey Mouse' of Barcelona. Barcelona is a laid back city with my kind of hours—breakfast is served until noon; things don't really start moving until one; there is a midday siesta to prepare for the city's second wind which roles in around 9 p.m. The daylight hangs on until 10 at night when most people are just heading out for dinner. Brett and I quickly adopted this habit. Natives start going out to the bars around 1 a.m. Managing to come down with a nasty cold during this leg of our journey, I couldn't quite hang with the locals for those bar crawls that kicked off at 1 a.m.
We found Barcelona to be an excellent vacation spot—a relaxed pace with wonderful food and phenomenal buildings that take you into another world. Brett and I both thought that Antoni Gaudi would have gotten along famously with Tim Burton. Walking the streets of Barcelona, exploring the architecture of the city, is often like wandering through a dreamscape where there are no straight lines or expected forms. In fact, it seems almost as though Gaudi took to the maritime tradition of 'christening' buildings with bottles of champagne. The broken, glittering fragments of cava glass adorn all of his whimsical turrets and façades with splashes of color that are like the effervescent pleasure of a good toast.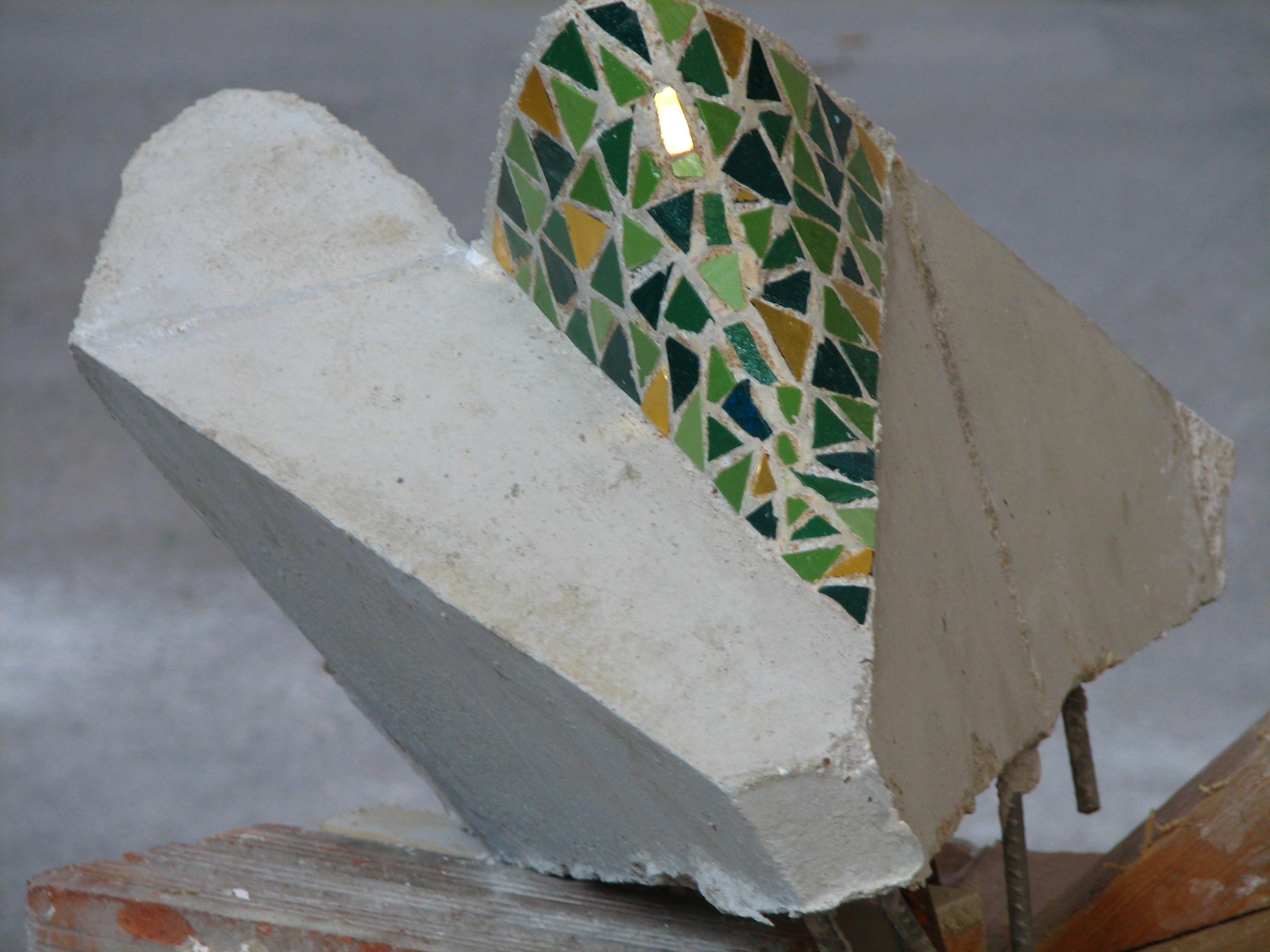 So here's a toast to the gumption of Gaudi. He was such an innovator that his architecture professors reportedly wondered whether they were granting an architecture degree to a genius or a madman. Maybe he was a bit of both, but his influence on Barcelona is undeniable.
We arrived to Barcelona on a high speed train from Madrid. We wrestled our luggage through miles of metro and finally arrived at our pension—which left much to be desired, namely, the AC. Barcelona is hot in the summer—get a room with air conditioning. We dumped our stuff and promptly headed out to La Rambla, Barcelona's main drag meaning 'a little stroll.' It is a bustling street with a Carnivale atmosphere where musicians and human statues vie for your attention and spare change, restaurateurs solicit your business at their establishment, and the leafy white oaks shelter you from the bold sunshine. We finally settled on a place and ordered up the menu del dia, a 3 course meal deal that served up the Catalunyan salad; seafood paella; and the famous Barcelona creme brulee known as Catalunyan Creme or Crema Catalan (Doesn't beat Belem tarts though).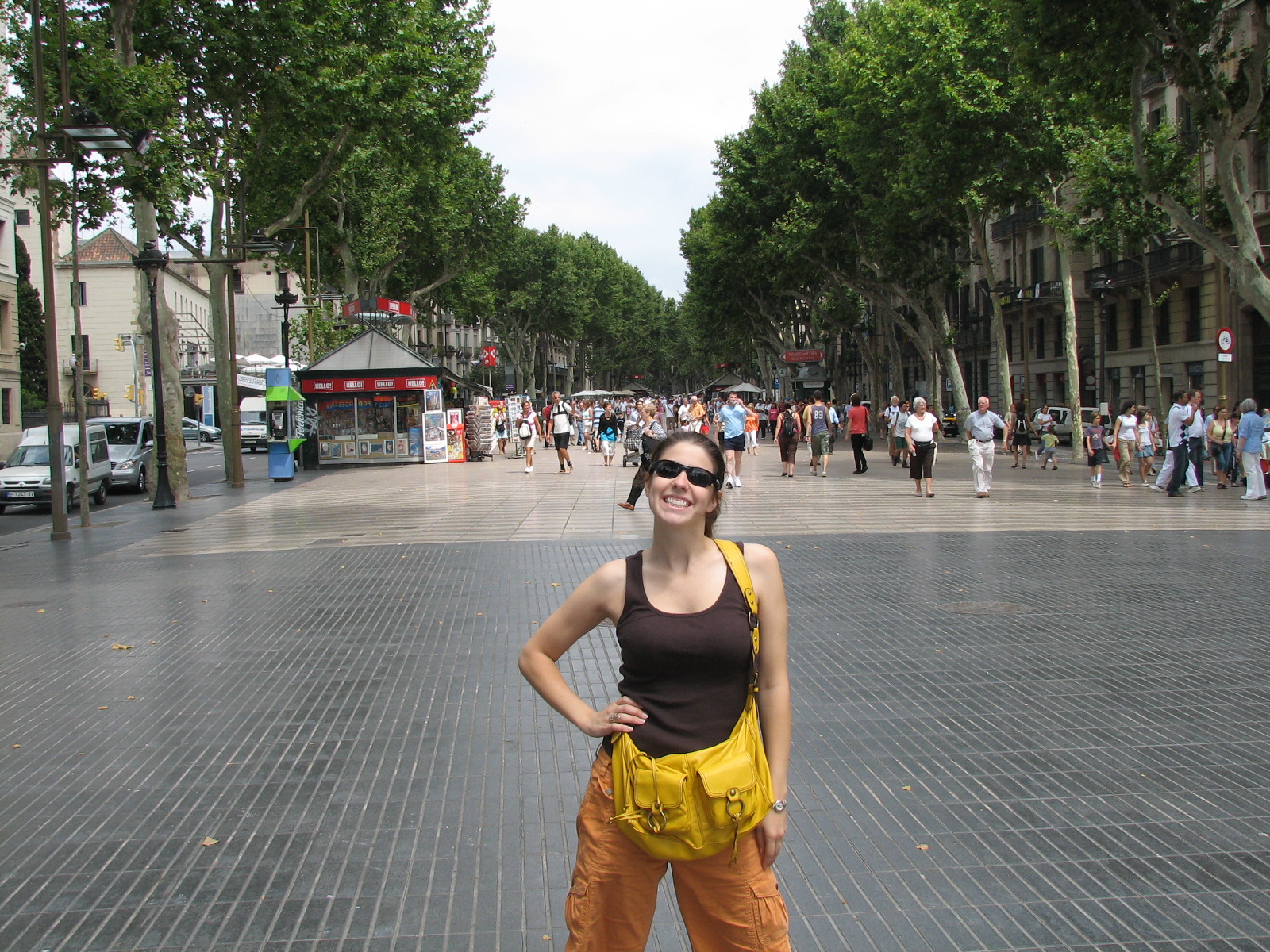 The next day we pounded the pavement (and we do mean pounded—we didn't set foot in a metro all day long) on the Gaudi trail, a nebulous journey to see his most famous masterpieces: We began on La Rambla where we fueled up with a relaxed breakfast at a sidewalk café. (Brett and I now take our coffee like the English take their tea; it really is getting out of hand). Then we made it to our first stop, Gaudi's Palau Guell only to find that it was closed for restoration work—thwarted again!
We decided to continue down La Rambla all the way to the sea where the Christopher Columbus monument is erected. We strummed along the boardwalk to take a different route back up towards the city center. In our strolling we happened upon the Archives of the Kingdom of Aragon, some of Europe's oldest and best preserved archives. We saw documents written and signed by King Ferdinand and Queen Isabella, by the chambermaids to some of the infantes and infantas, by medieval monks, by kings to the Knights Templar. It was one of those astonishing and serendipitous findings, and all I could think about was how much Dr. Ramsey would have loved it. He would have been right in his element. We next happened upon an antiques flea market full of cool treasures—none that we could afford, but cool nonetheless.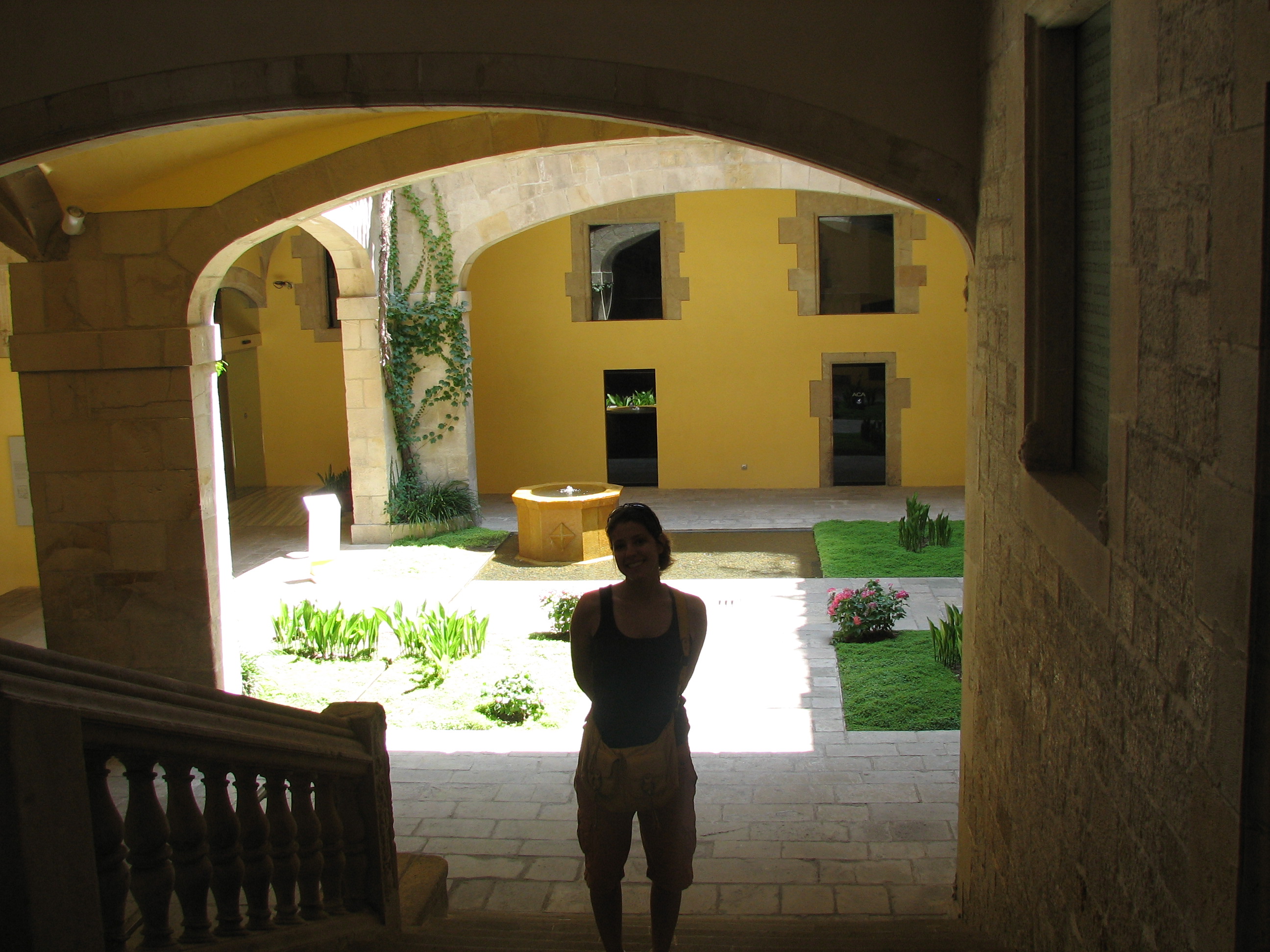 Finally we got back to Gaudi with Casa Batlo, but we'd missed the tour hours so we resolved to go back the next day. We marched on to Gaudi's La Pedrera, a building now owned by the Caixa Catalunya bank. La Pedrera was Gaudi's final private project before dedicating the last 12 years of his life solely to La Sagrada Familia. This was our first chance to wander around inside one of Gaudi's ethereal handiworks. It allowed us to see Gaudi's craftsmanship—concerned with beauty and always with functionality. His designs were ergonomical and eye pleasing as well. He thought roofs that ended abruptly in chimneys and antennae were "like one or two hairs on top of a bald woman's head." His designs provided for natural light and air circulation in every room. He built his structures in such a way that not all the interior walls were load bearing; so, the walls of individual apartments could be rearranged at will to suit that family's needs. Gaudi's architecture does not begin and end with mere edifices. He designed furniture, facades, stained glass windows, and even the floor tiles. The special tiles he designed for the child's playroom were used by the city of Barcelona to pave the grand Passage de Gracia in homage to Gaudi.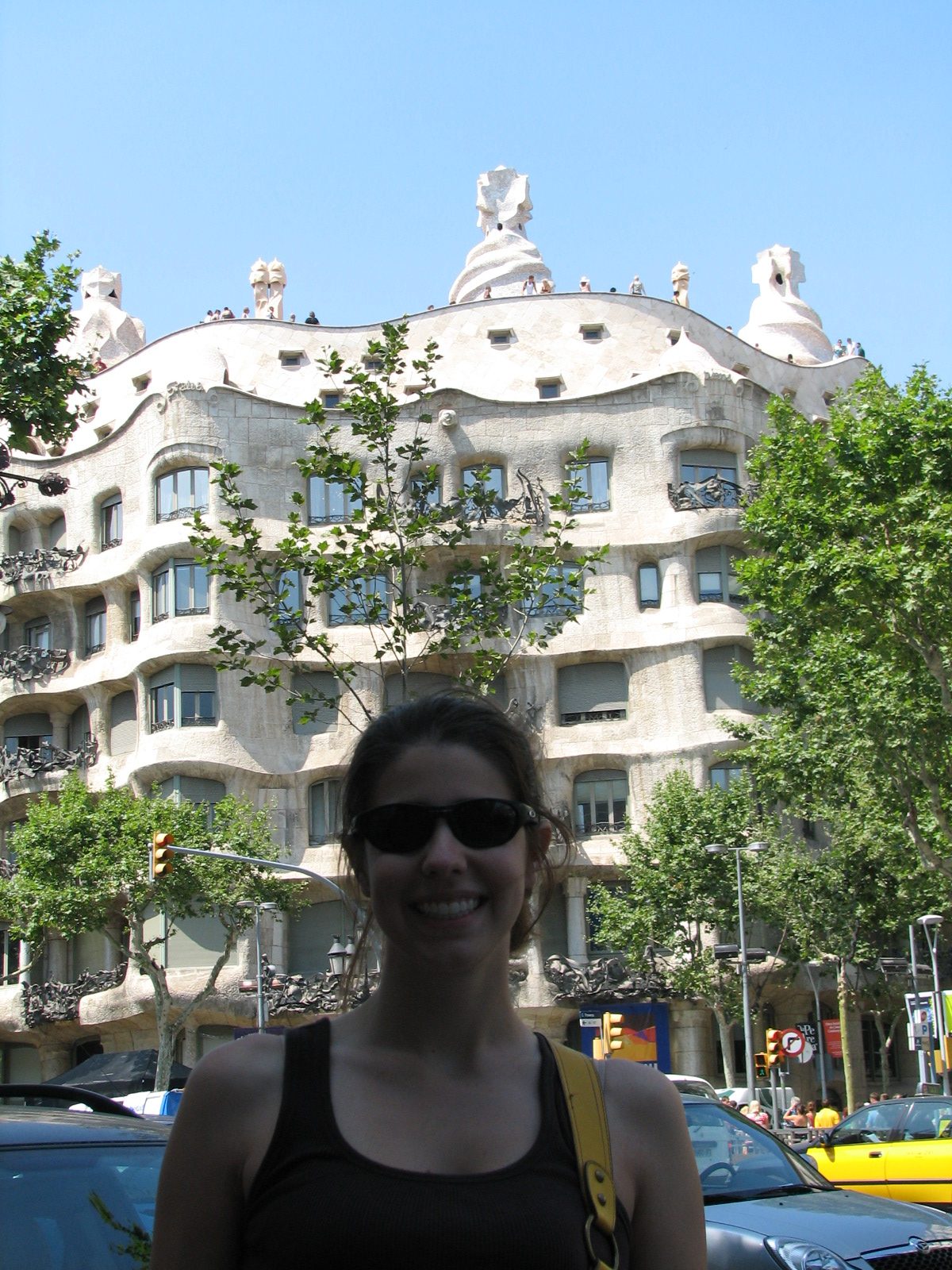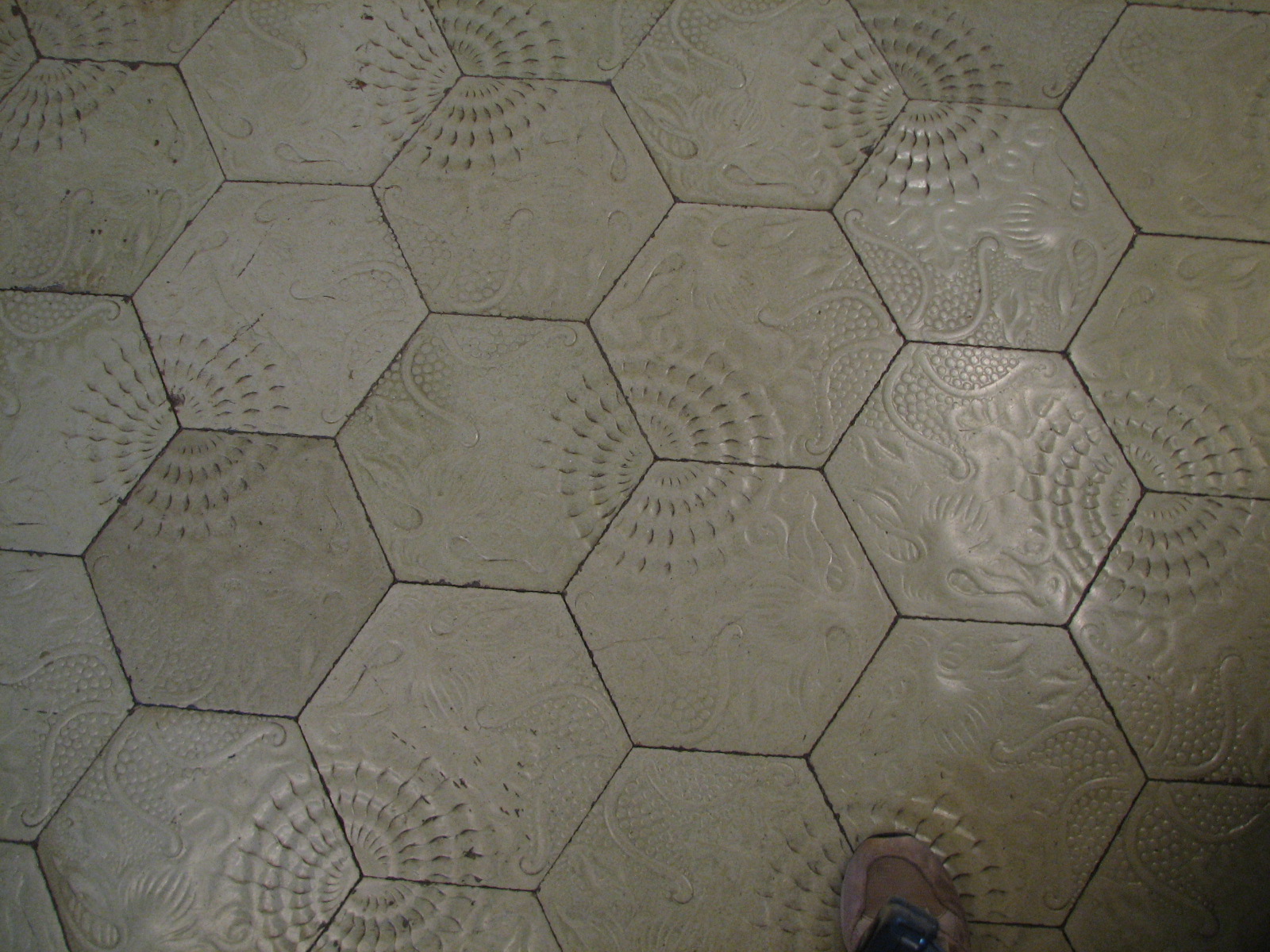 We briefly repasted with some tapas—gambas al ajilo. I got some just because I learned how to say that in Spanish class. Then we walked the next distance to Gaudi's greatest work and his lifelong passion—The Temple of La Sagrada Familia, or the sacred family—a legendary project of the people. Gaudi became a fervent Catholic over the course of his lifetime. Brett and I are coming back again upon its completion. Part cathedral; part grotto, part sculpture garden, it is all mind blowing even in its unfinished state. I believe that it is a strong and fervent passion, an incredible and convincing vision that still carries on once the leader and master has passed on, and this is just what La Sagrada Familia is. A fatal accident prematurely ended Gaudi's life; a fire in his studio during the Spanish Civil War destroyed a portion of his master plans; but, the work still carries on according to his directions where they exist and according to his spirit where they do not. Gaudi's version of the heavenly and holy is one burstingly alive with color and cava glass and animals and plant life and saints and angels and Christ and great art and lots of sunlight and swirling spires that look like ice cream cones. I'm on board with that vision of heaven.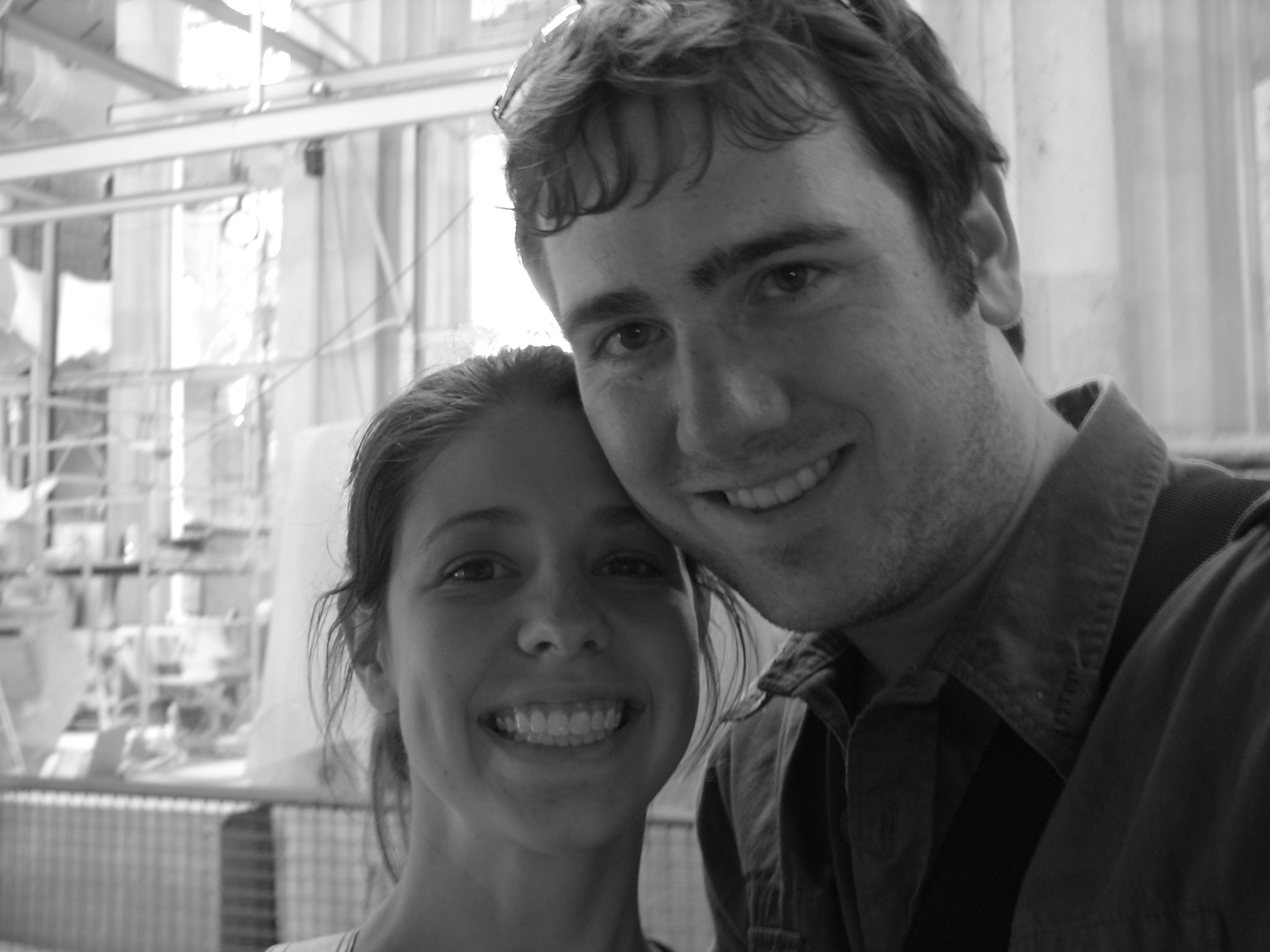 After consulting the trusty Let's Go Guide, we walked all the way back down La Rambla to eat dinner at the local Les Quince Nits and finish our day in the Plaça Reial where Gaudi designed the lampposts. The restaurant doesn't even open its doors until 8:30 p.m. and we had to wait in a line that extended into the square, but it was well worth the wait, and we were entertained by fire twirlers and a D.J. and the bustle of the people. We gorged ourselves on wine and patatas bravas and pasta and chicken followed up with a Catalunyan dessert and the now-ubiquitous cafes. It was the perfect end to a busy (dare I say, gaudy?) day.
The next day the strenuous pace we'd been keeping caught up with me. We overslept, catching up on some much needed sleep, then headed out for round two at Casa Batlo. Gaudi designed this space as a private residence for the Batlo family. The maritime motifs are present in every element from the wavy banisters, to the sea blue of the stained glass windows, to the whirlpool inspired ceiling.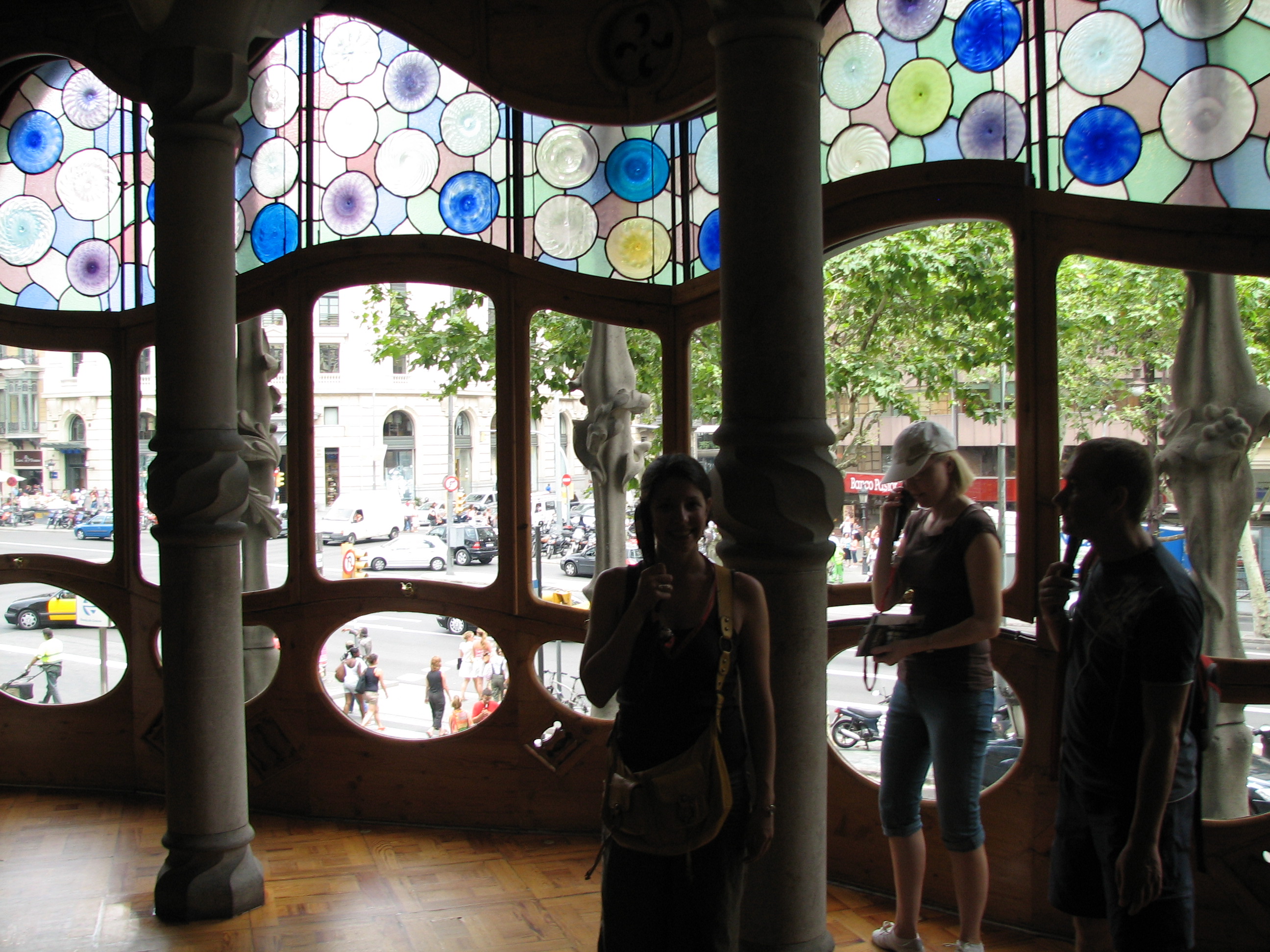 Exhausted and sick, we both welcomed lunch at a trendy Italian-style cafe called NoNo (I say it was a YesYes) that had designer pizza and smooth gelato. We just strolled about and got some extra rest during the remainder of the day; had some laundry done; read our books. I'm reading the world's first detective novel, Wilkie Collins' The Moonstone. We ventured out later on another Let's Go suggestion and dined at The Attic, where we ate perched on the rooftop terrace looking out on La Rambla and enjoyed the Barcelona specialty of cava where champagne isn't saved for special occasions but carted out for generic Tuesdays and National Pirate's Day and casual brunch with your best friend. We continued our gourmet evening with a coffee :0) at our hostel's cafe, got bored, decided to walk back to La Rambla for a beer, had said beer at one of the older establishments called La Cerveceria. I'm sure I'll miss the rambling evenings where all I have to do is wander around and figure out the next course.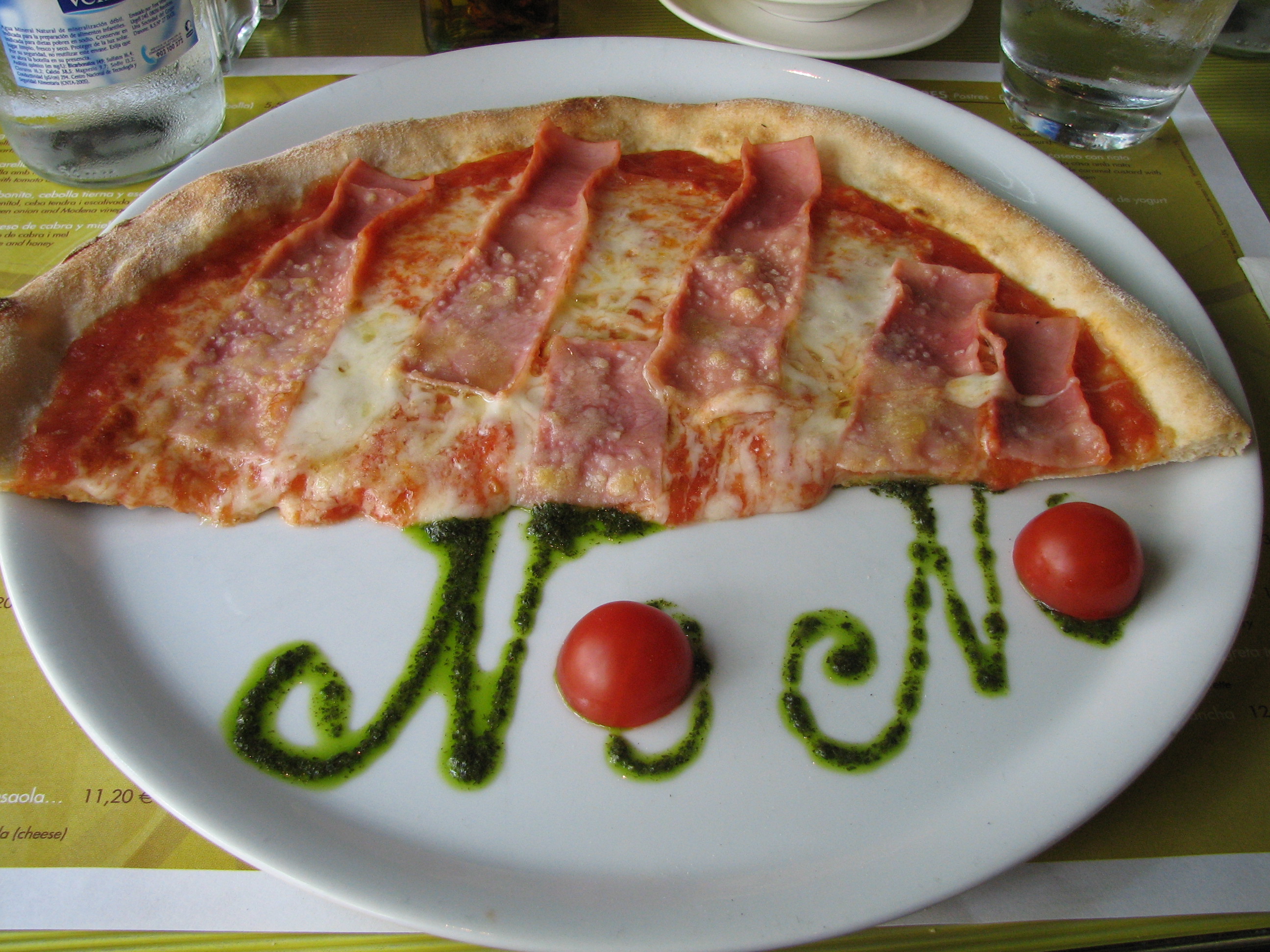 The final day in Barcelona we were hunkering for some American food that came in American-sized portions so we went to the Hard Rock Cafe on Plaça Catalunya. Instead of being on the beach on the Mediterranean coast, we found ourselves spending the day inside of the train station due to a train mishap. We took our first roll of the dice with the sleeperette option, which are super-reclinable seats, in lieu of beds—and made it out to Paris alright and on the cheap.
Now we are in the City of Lights living it up, and there will be more to come on Sacred Space later.
Whether building an empire like Columbus or fantasmagorical edifices like Gaudi, the architecture of your own spaces and great ideas seems to be comprised of equal parts of the genius and the madman and always seems to require a serious dose of gumption.