We arrived into Firenze in the morning and decided to check into our hostel, which according to the website was "25 minutes outside of Florence." It was an hour . . . to the Figline-Valdarno train station where our campground was still so far away that it required catching the one evening shuttle or calling a taxi. We called a taxi. Hot, tired, and thoroughly annoyed with the situation and each other, our outlooks were completely reborn on seeing Village Girasole—a resort-like complex complete with five swimming pools, a bar, three restaurants, a market, a gelateria, mini golf, you name it. You really never have to leave, and we decided not to for the day.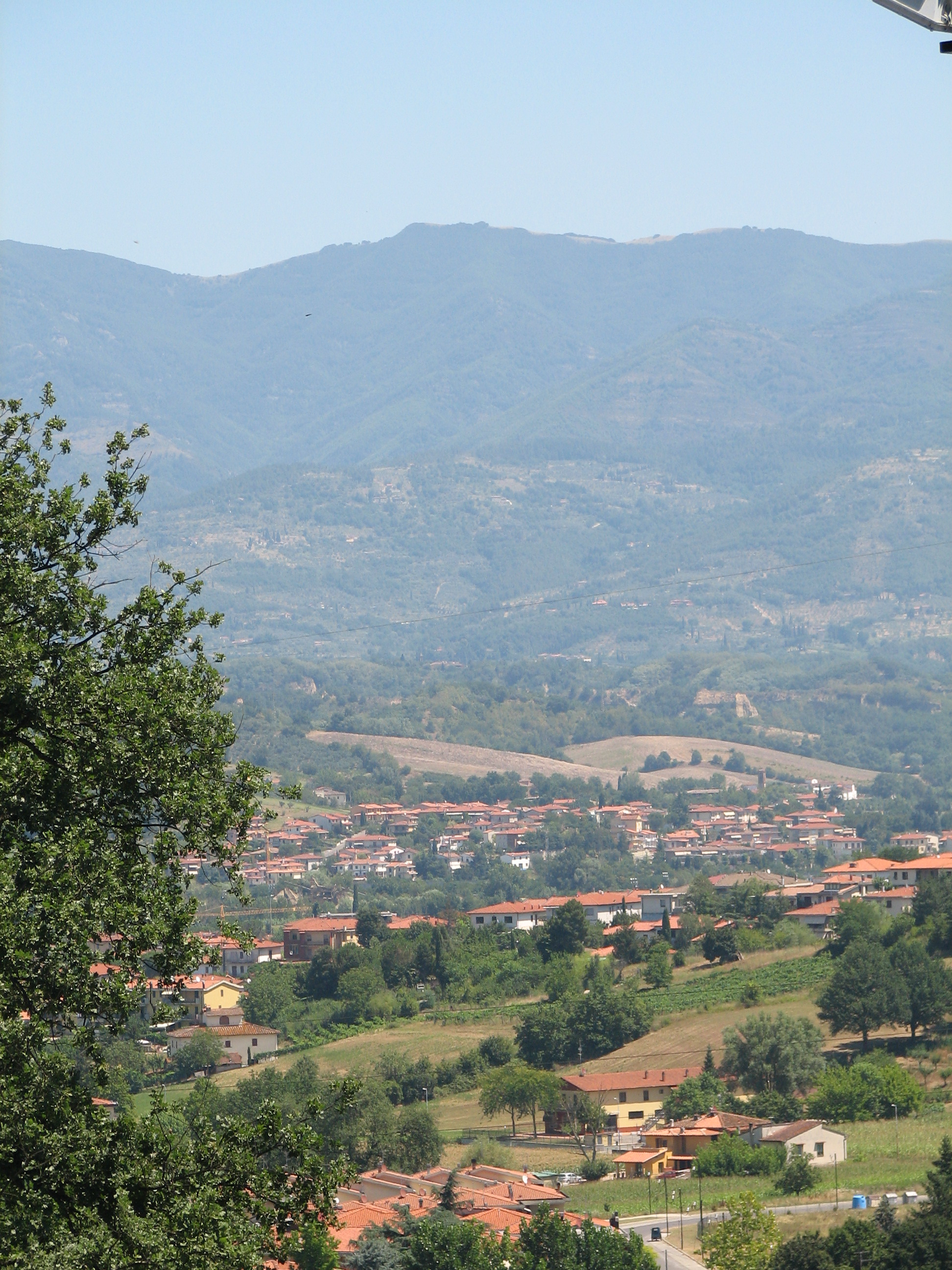 We enjoyed lunch under a grape arbor and a drink in the bar before depositing our stuff in our cabin. Our nascent childlike sense of wonder resurfaced as we laid out under the Tuscan sunlight, splashed down the slide, clung to the inner tube and rocketed down the water ride, and played water tennis in the lagoon.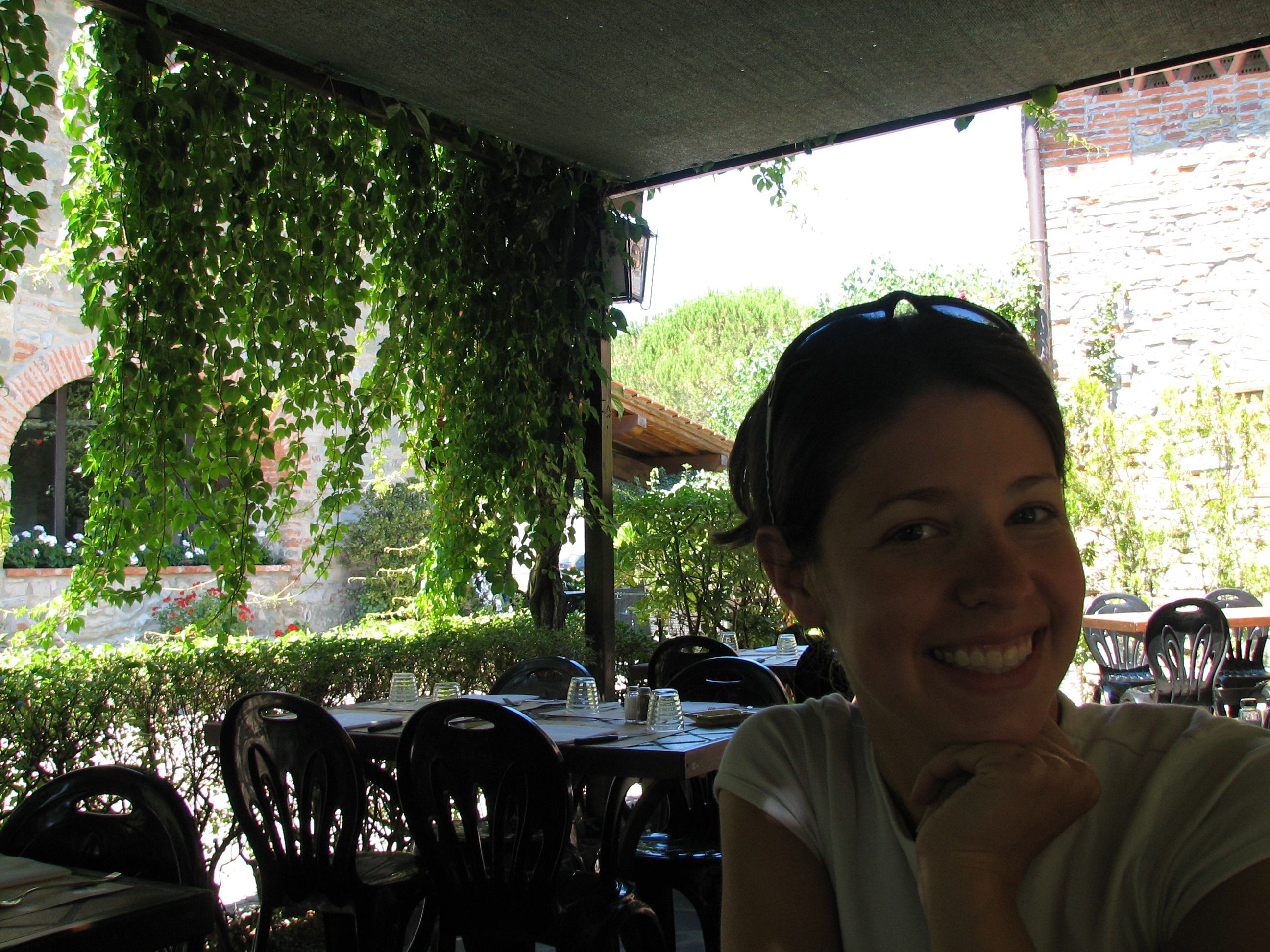 After thoroughly exhausting ourselves, we went to the free wine tasting and sampled some local varieties. The most interesting was a sparkling red called Marzemino that is swerved cold as an after-dinner drink. Then we had a nice dinner on the panoramic terrace, set out over the hills of Tuscany.
After many weeks of non-stop travel, hurried transfers, long lines, at Village Girasole we felt like we were not just on a trip, but a vacation as well. It was great to get recharged before seeing some of the great masterworks of Italian art in downtown Florence. Village Girasole would definitely make a great "home base" to explore the region of Tuscany and northern Italy.
The next day we got up early but by the time we made it to the main train station then out to Pisa, we had to make a pretty quick haul through town. After learning about it in my elementary program, TARGET, I had always, always, always wanted to see Pisa and its famed leaning tower. The white marble, cocked at a seemingly impossible angle truly is a sight to behold. It is a stunning example of taking a defect and letting it be reborn as a strength. What might otherwise have been a common piece of Italian architecture, through this design flaw is now one of the most unique and most visited sights in Italy. Its "failure" has become iconic. With just time enough to snap up the requisite "holding up the tower" trick photographs, we hightailed it back to the train station and Florence for a 3:00 appointment at the Uffizi Gallery.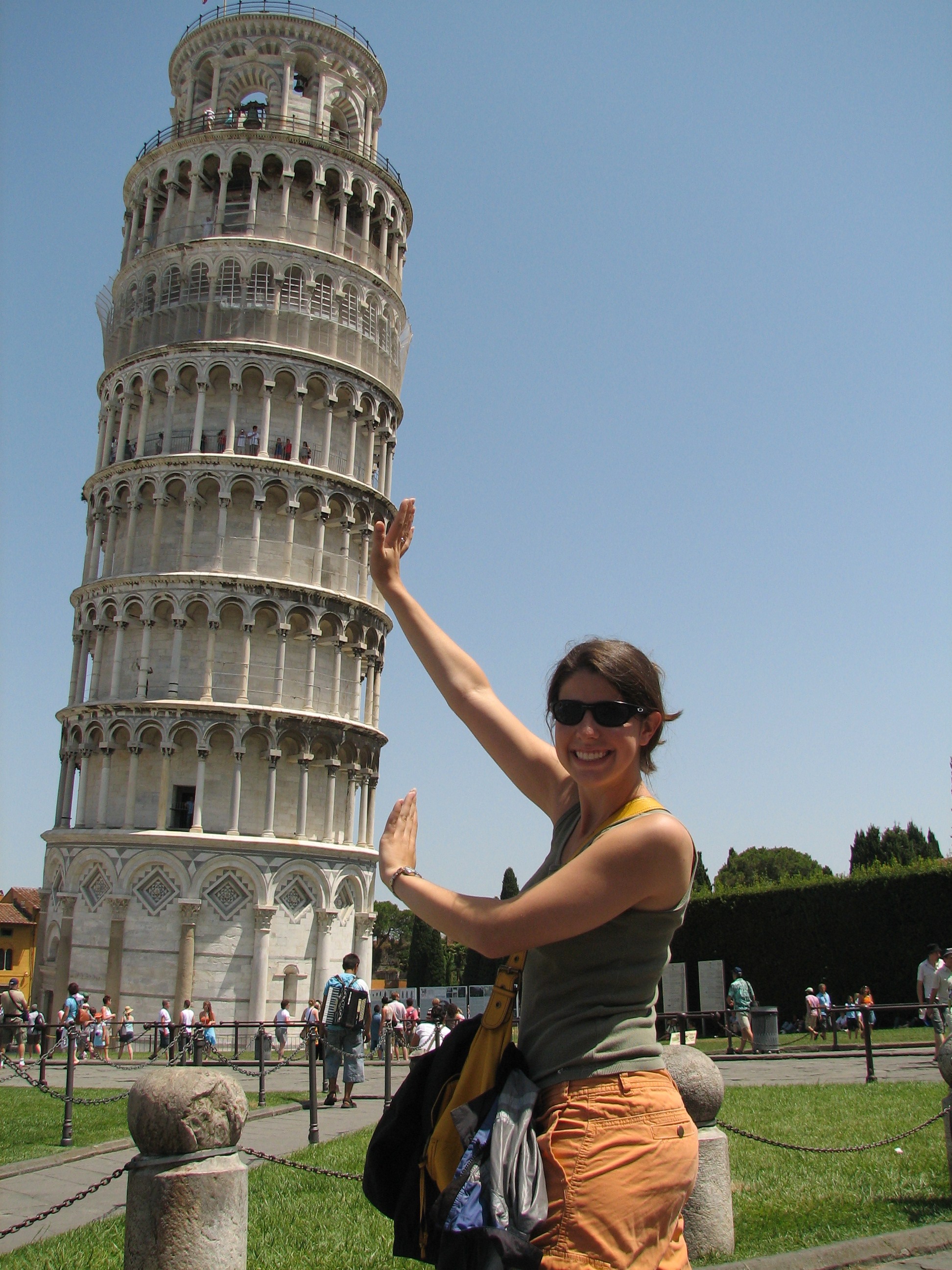 If you only have a short stay in Italy, advanced tickets are a must. You won't have the 3 or 4 hours to kill by standing in a drippingly hot quagmire of tourists awaiting their turn at the entrance. We presented our reservations and went straight to the front of the line. The U shaped Uffizi gallery is home to the Medici collection. The Medicis were Florence's most influential family, involved heavily in both the political and cultural life of the city. It was their patronage of the arts in general and of specific individual masters that made Florence, Italy the birthplace of the Renaissance, a time blooming with arts, culture, creativity, scientific reasoning, and a return of classical learning. Firenze was at the helm as Europe slowly climbed out of the "dark ages" of the Medieval period into a time resplendent with new knowledge and new creation.
We got to see works by Rembrandt, Tintoretto, Friar Lippi, del Sarto, Michaelangelo, among many, many other masters. But our favorites were the Boticellis. After reading a historical fiction book on Florence called The Birth of Venus, I had to see this classic painting that dared to portray secular, even pagan themes. It was wonderful, full of odd proportions and clean lines and quiet grace.
After art-ing out, we went to a trattoria and sprang for some pasta before walking around the magnificent Duomo church. It was too late to go inside, but the green, white, and rose marble of the church was a unique exterior and the iconic sienna-colored dome was a fantastic sight.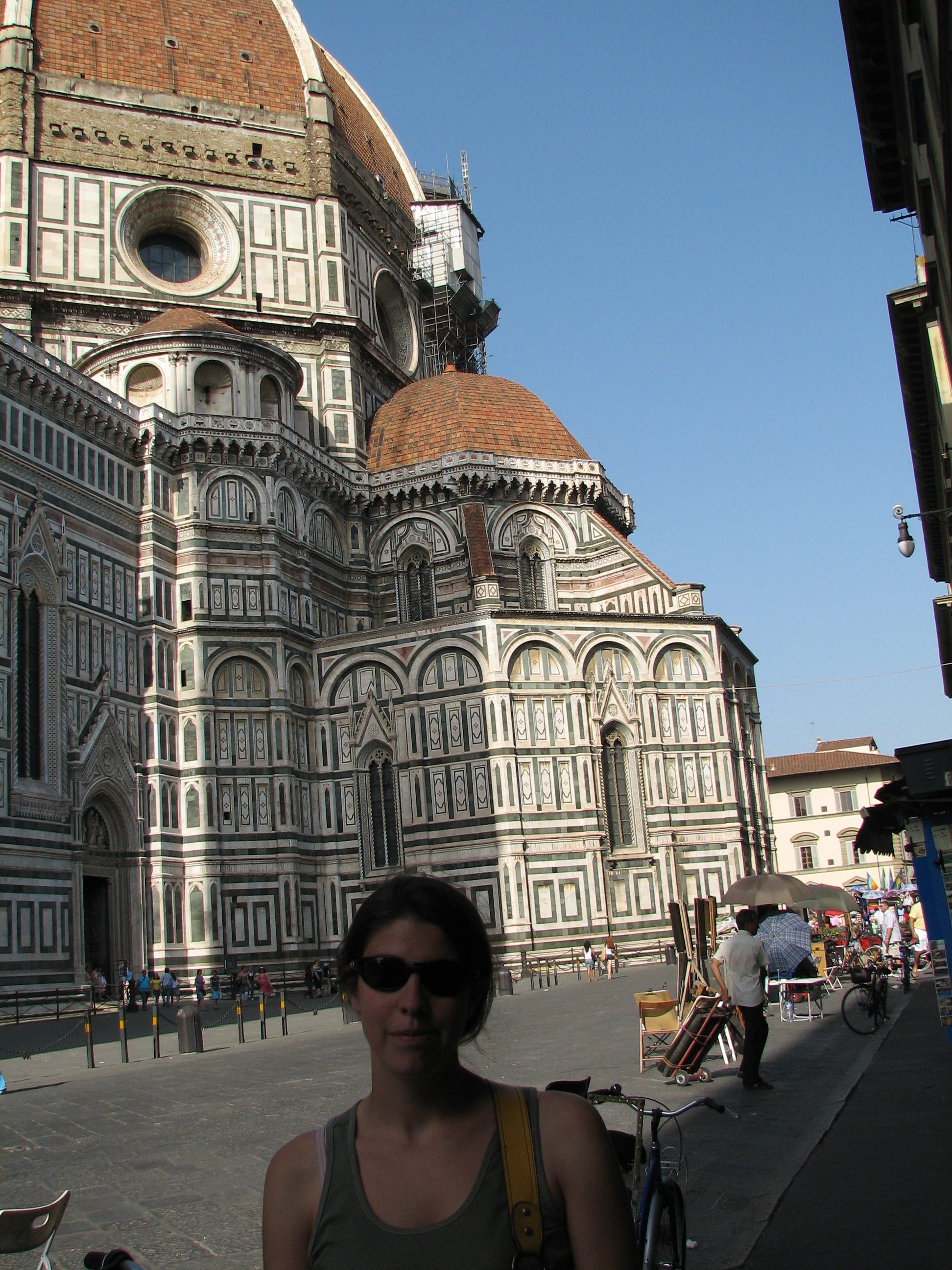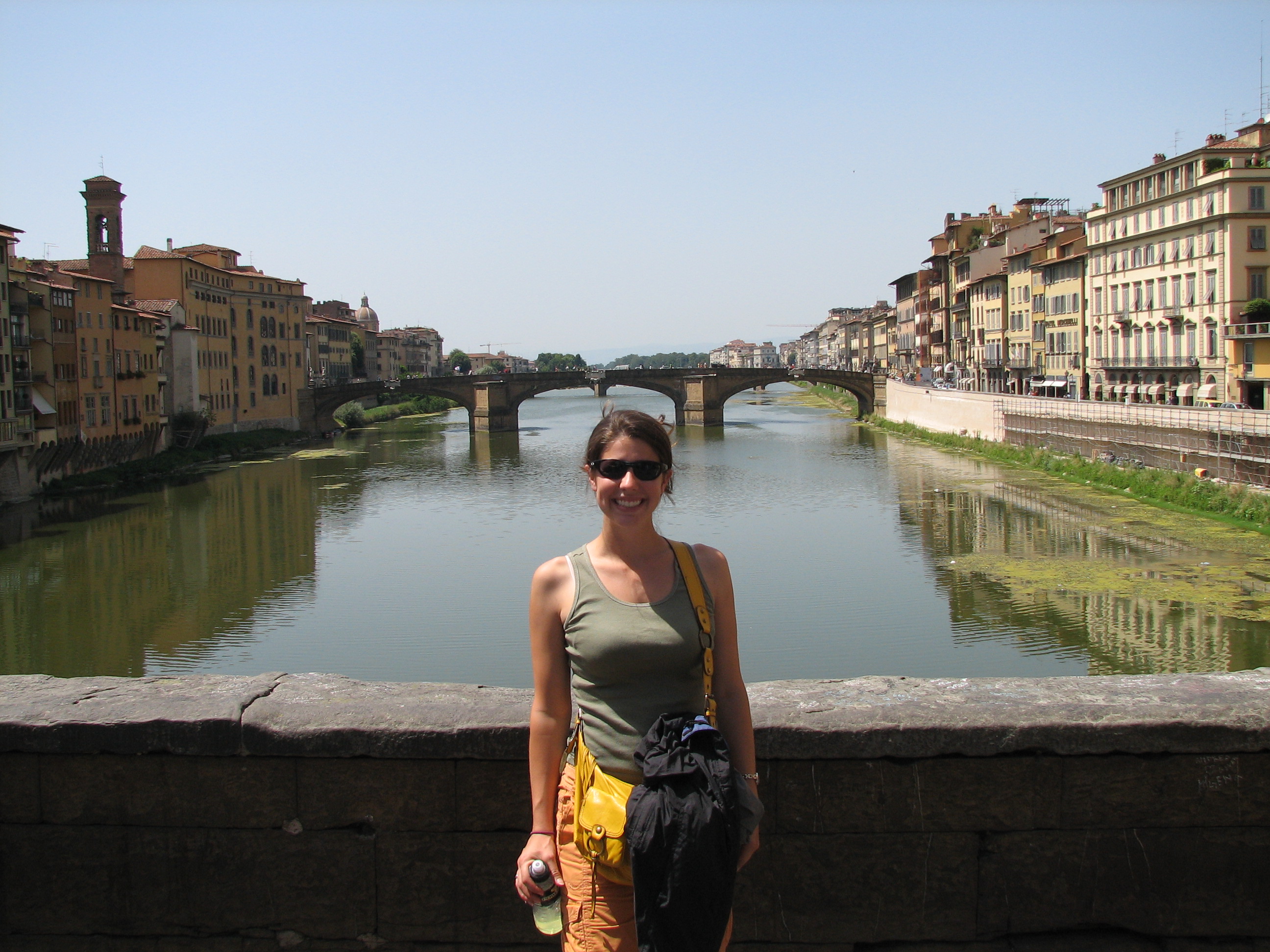 We trekked back out to Village Girasole again only to find that our door knob had fallen off our trailer. With maintenance proving slow and unresponsive, we took matters into our own hands, breaking into our own room with Brett hoisting me through a window. It was rather hilarious. After this misadventure, we had time enough for a quick dip in the pool before another dinner on the breezy terrace.
The next morning we put our luggage on lock in the train station in order to make our advanced tickets to the Accademia Gallery. A rather small museum, its most famous holding makes the entire visit worth it. After wandering through a small exhibit of Renaissance-era musical instruments, we turned a corner into a long gallery, lined with unfinished statues on both sides, leading to a circular show space where Michelangelo's David stands bathed in light, in his graceful beauty with his look of innocence. It was once said that after seeing Michelangelo's David one had no need of ever seeing another piece of sculpture again. And after standing, staring up at this unbelievable piece of art, it is easy to see why that statement rings so true. Michelangelo somehow created fluency out of stone. The flex of muscles is subtle and true to form. You can even see the veins standing out against his hands. Just as the Renaissance marked a move away from religious themes and religious modesty in art, the David is definitely not for the prudish. Michelangelo sculpted everything—everything—but in a way that was not grandiose or exaggerated, just natural. His David is reinvented from the traditional iconography showing David victorious and gloating over Goliath. His David's greatest virtues are his composed nature and expression of innocence.
Feeling reborn ourselves, we left and had some pizza and gelato (it was invented here) before hopping a train to the coast.
Ciao,
Kristi
—