It might be ironic, but fitting in this case, to begin my first missive of the Great Ideas Tour talking about a horrible idea–the horrible idea of bureaucracy. I've become entangled in a hate triangle between Orbitz, Continental, and United Air. At this point, my flight itinerary has been changed about 4 times, making us miss basically two days of our Great Ideas Tour. The red tape found me yesterday, whipping out my mediocre Spanish skills to talk to a maintenance worker at Chicago O'Hare to find the Continental counter because United wouldn't reroute our missed connection because we were a Continental customer, of course, according to Continental we were an Orbitz customer . . . and the beat marches on.
The first night of our GIT, Brett and I couldn't even look at each other–and no, we haven't gotten in a fight on our first day–we couldn't look at each other because we would crack up laughing. We would crack up laughing because instead of being on an international flight somewhere over the Atlantic heading to Lisbon, we were stretched on two double beds, avoiding the cheap motel coverlets with their questionable hygiene, eating Denny's take-out with plastic utensils, while watching some horrible reality TV show in the Red Roof Inn 45 minutes outside of Chicago . . . ain't that America. The situation was even funnier because we arrived at our glamorous motel via a stretch limo that usually rents out to the jet set for a whopping $200 per hour. The limo driver took pity on us after we were kicked out of the Hilton for sitting on the floor.
So, we are now, finally, in Lisbon, Portugal fully intent on avoiding all airports for a month and a half after disentangling ourselves from the web of bureaucracy between Orbitz (never use!), United Airlines (never fly), and Continental (at least they were friendly). However, I believe we are staying true to that Great Idea of Exploration and the twists and turns, mistakes and missteps, and tangential wanderings inherent in exploring new territory. Still, a part of me wonders how Christopher Columbus, or Vasco DeGama, would have dealt with Air Traffic Control, automated answering services as part of "customer service," and luggage that had to be re-routed.
Nevertheless, we are off to the Belem district. Thanks for all of your prayers in getting us here!
The Great Idea of Exploration: Part Dos (Doysh)
Today was devoted to exploring Lisbon's love affair with the idea of exploration. Without the city of Lisbon, the world never would have known the Age of Discovery–and America, as we know it, may never have been "discovered." Portugal basically pioneered what we think of as the prototypical "navigator," and her seafaring legacy is illustrated in no neighborhood, or bairo, better than in Belem.
Under grey skies and a constant drizzle we bought one day bus passes and navigated our way on a complex of busses, trams, and metros out to the region of Belem, home to many treasures. The rain drove us in to the shelter of Sao Jeronimos Monastery. The order of St. Jerome was devoted to serving the royal family and to hearing the confessions of the sailor and navigators who created the tradition of exploration. The monastery itself reflects both of these purposes with extravagant sepulchers devoted to the royal family and to two explorers–Vasco de Gama and Cacoes. The cloisters have 12 confessional booths, correlating to the twelve apostles, where the clergy would listen to the "many, many sins of the sailors" as our tour guide informed us. (Okay, so she wasn't our tour guide, but she was giving a tour inside the monastery in English and we "just happened" to be near her at each stop).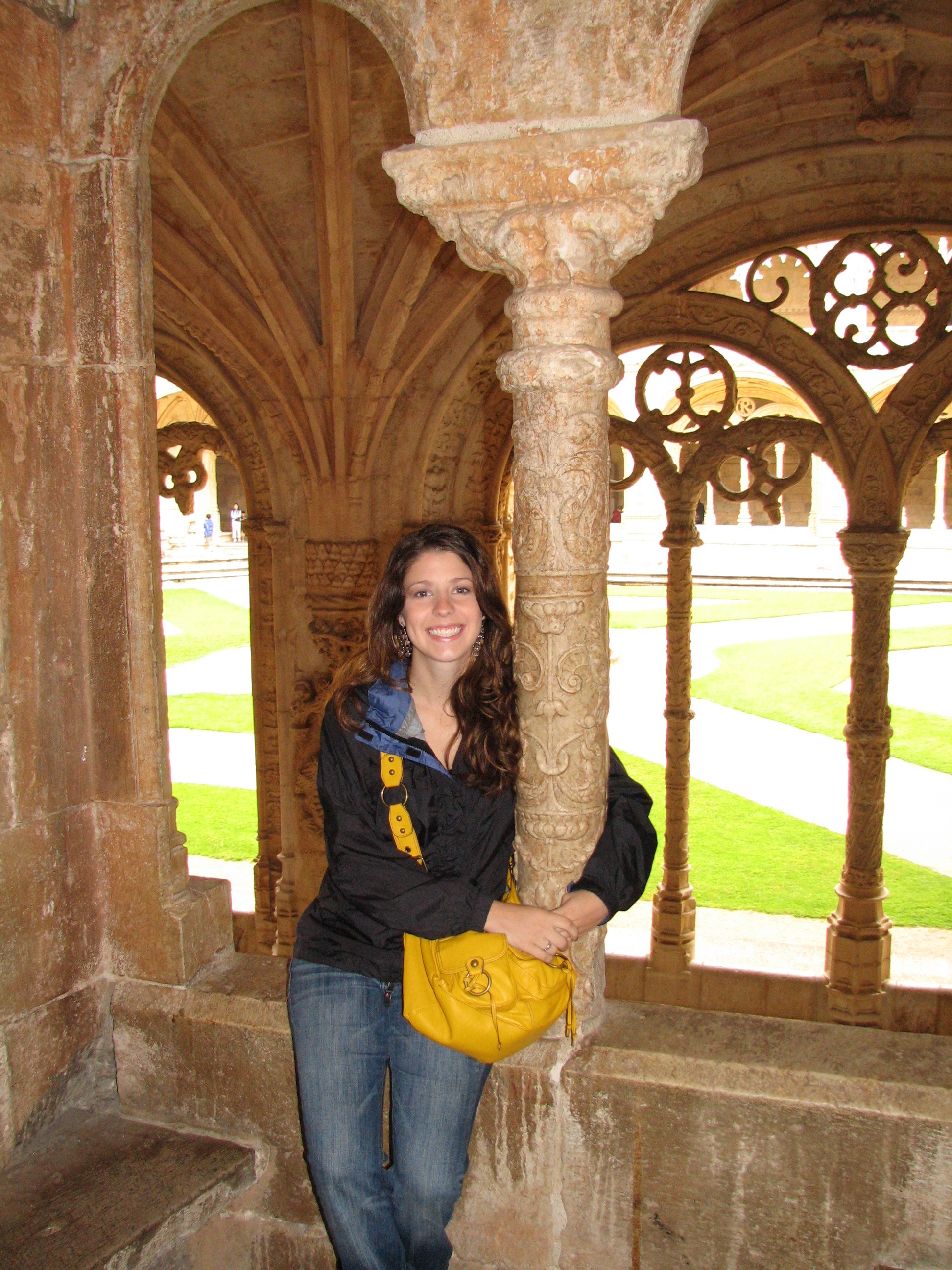 Our next step was the modern (circa 1960) Monument of the Discoveries—a 7-story tall masterwork with various figures of the Age of Discovery carved into its sides. Lisbon's streets are art works in and of themselves with the cobblestones forming intricate designs—nowhere is the design more magnificent than here where the streetscape depicts a map of the world, a world that is meant to be seen and explored and discovered if the Portuguese have anything to say about it.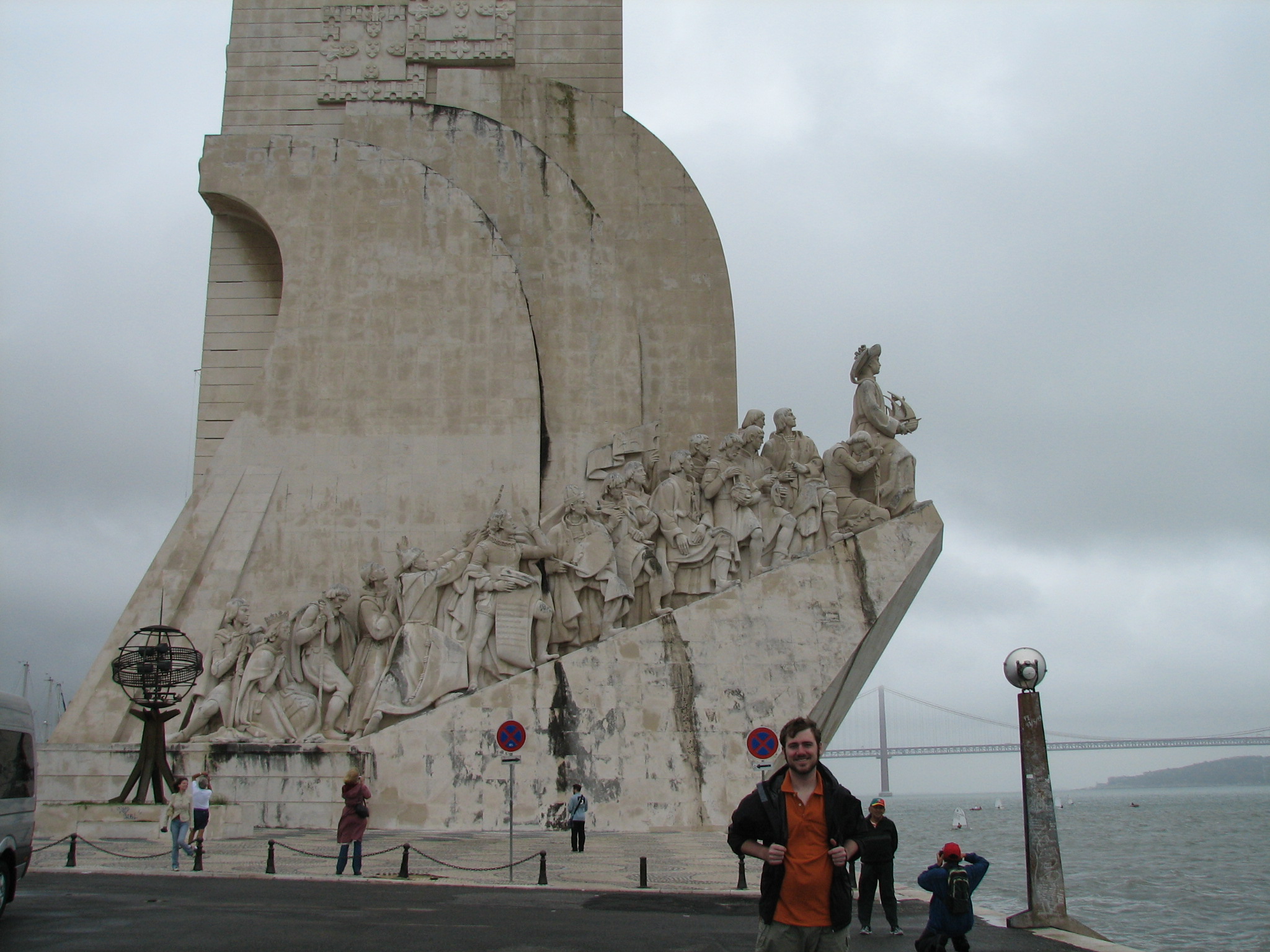 We also visited the famous (or infamous) Tower of Belem. This was the last sight sailors had of their homeland before they were whisked away by wind and storm into the vast and uncharted Atlantic Ocean. A fortification, a home to political prisoners of high rank, the tower served many purposes. It was constructed in the Manueline architectural style—an interesting meshing of Gothic and Renaissance styles that is both bold and beautiful—and uniquely Portuguese.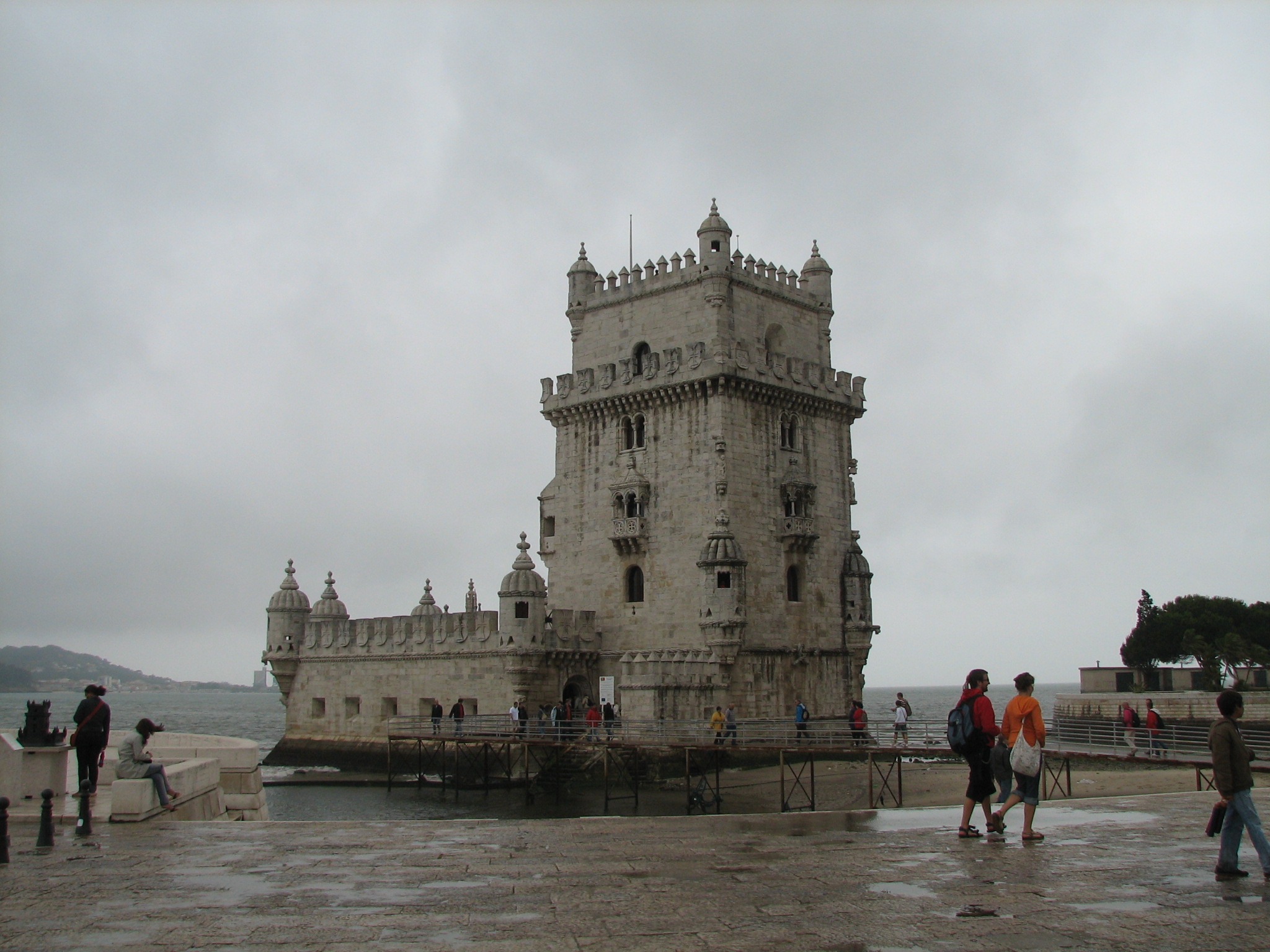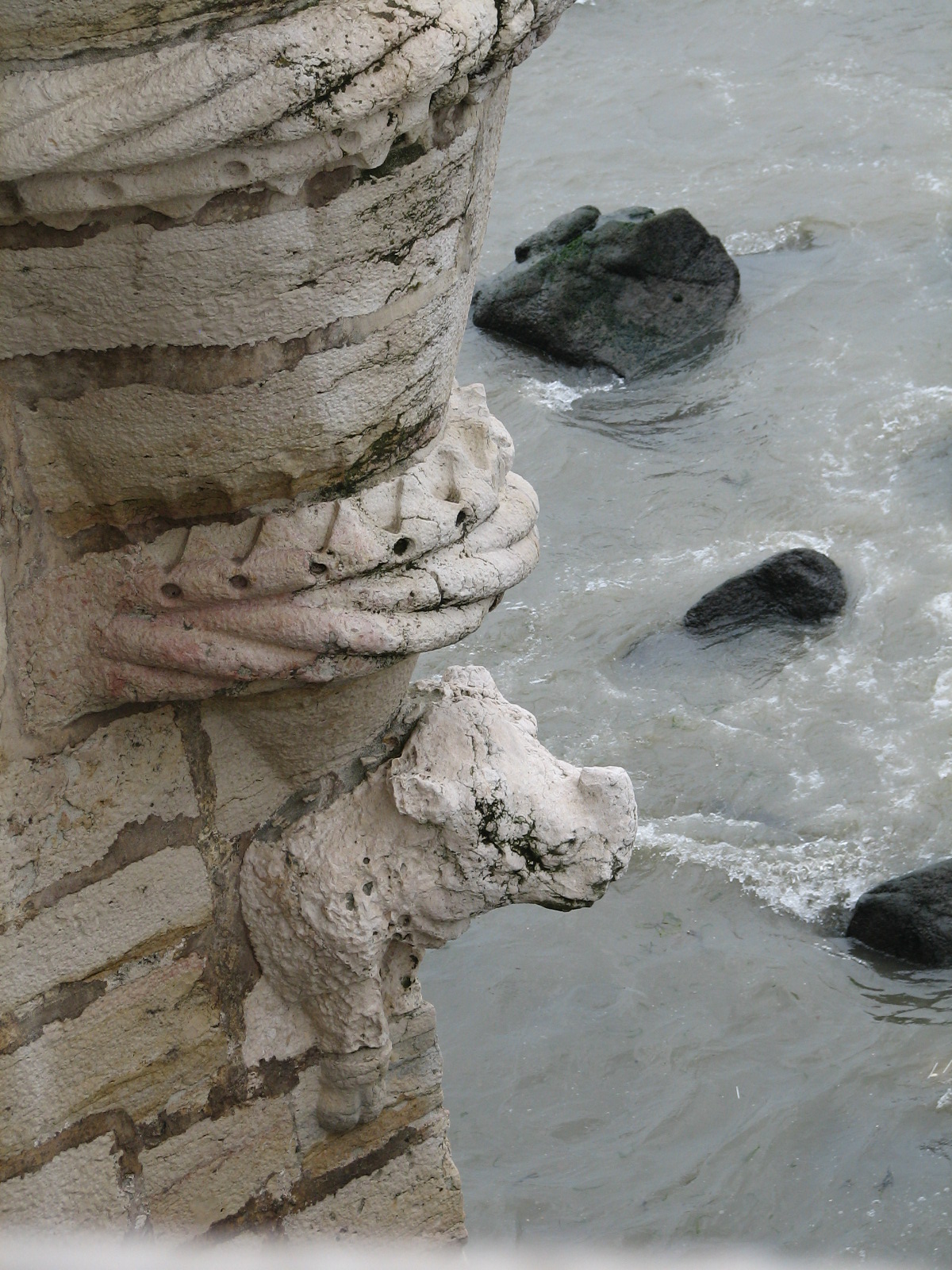 We enjoyed the warmth (and dryness) of a small pasteria that served chocolates and pastiches de Belem—small custard pastries that were invented in Belem by the monks in St. Jeronimos Monastery, a contemplative order forbidden to do manual labor. Believe me—it is worth a trip to Lisbon just for one of these.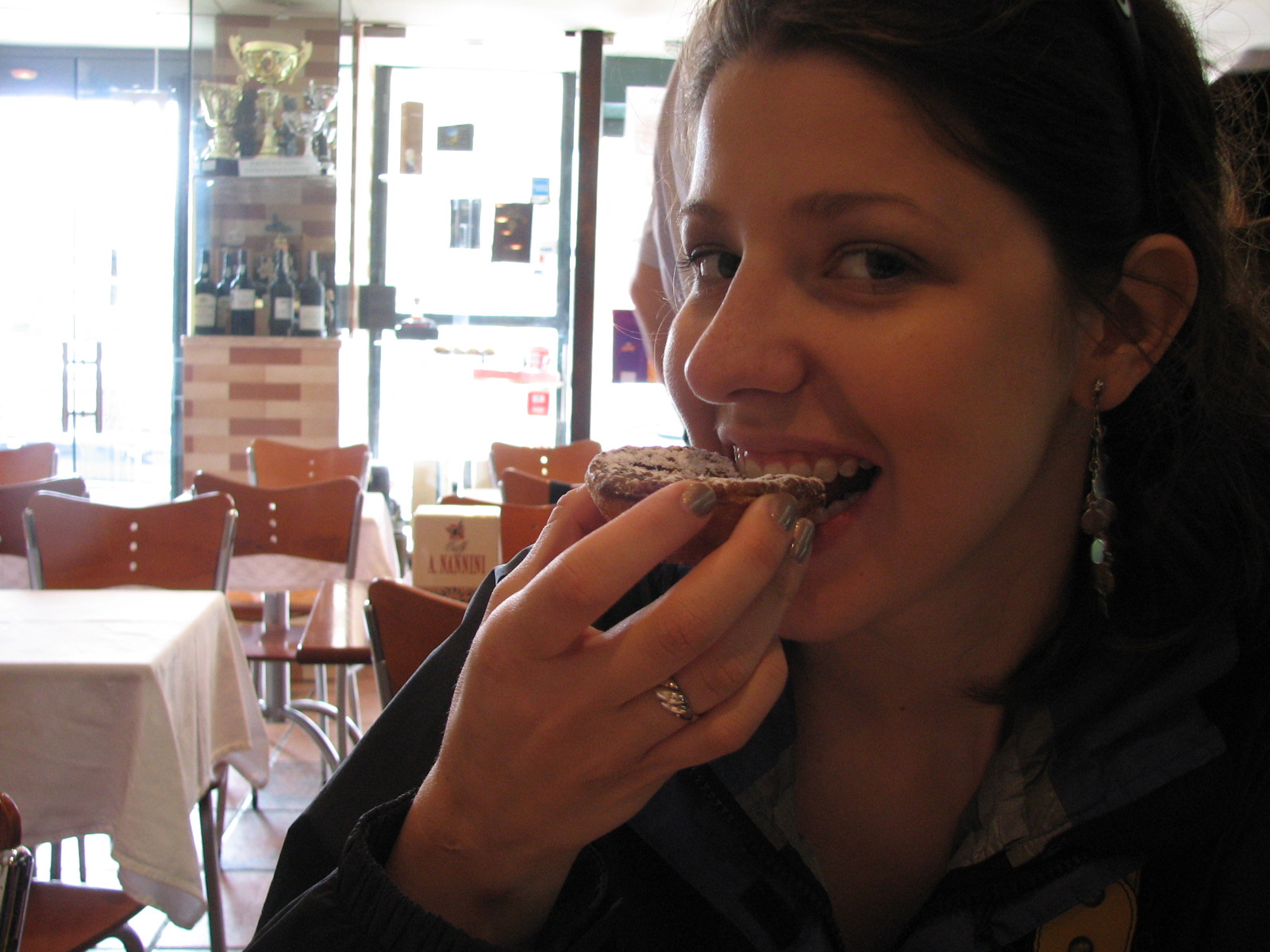 We wrapped up our day back in the heart of Lisbon with a visit to the Castelo de Sao George, patron saint of Lisbon. This castle was built in the 5th century by the Visigoths. We also happened upon (like Columbus "happened upon" this little continent known as North America) a little antiques shop and bought one of Lisbon's famous ceramic tiles. Lisbon is the world's number one place to buy ceramics; unfortunately, the costs for making the tiles that cover Lisbon's streetscapes have become so prohibitive that they have ended the age of tile making. As the shop owner said to me, "Madame, it takes too meesh to make these tiles." Soon, the only place to discover these artfully crafted tiles will be in little antique shops like the one we stumbled upon.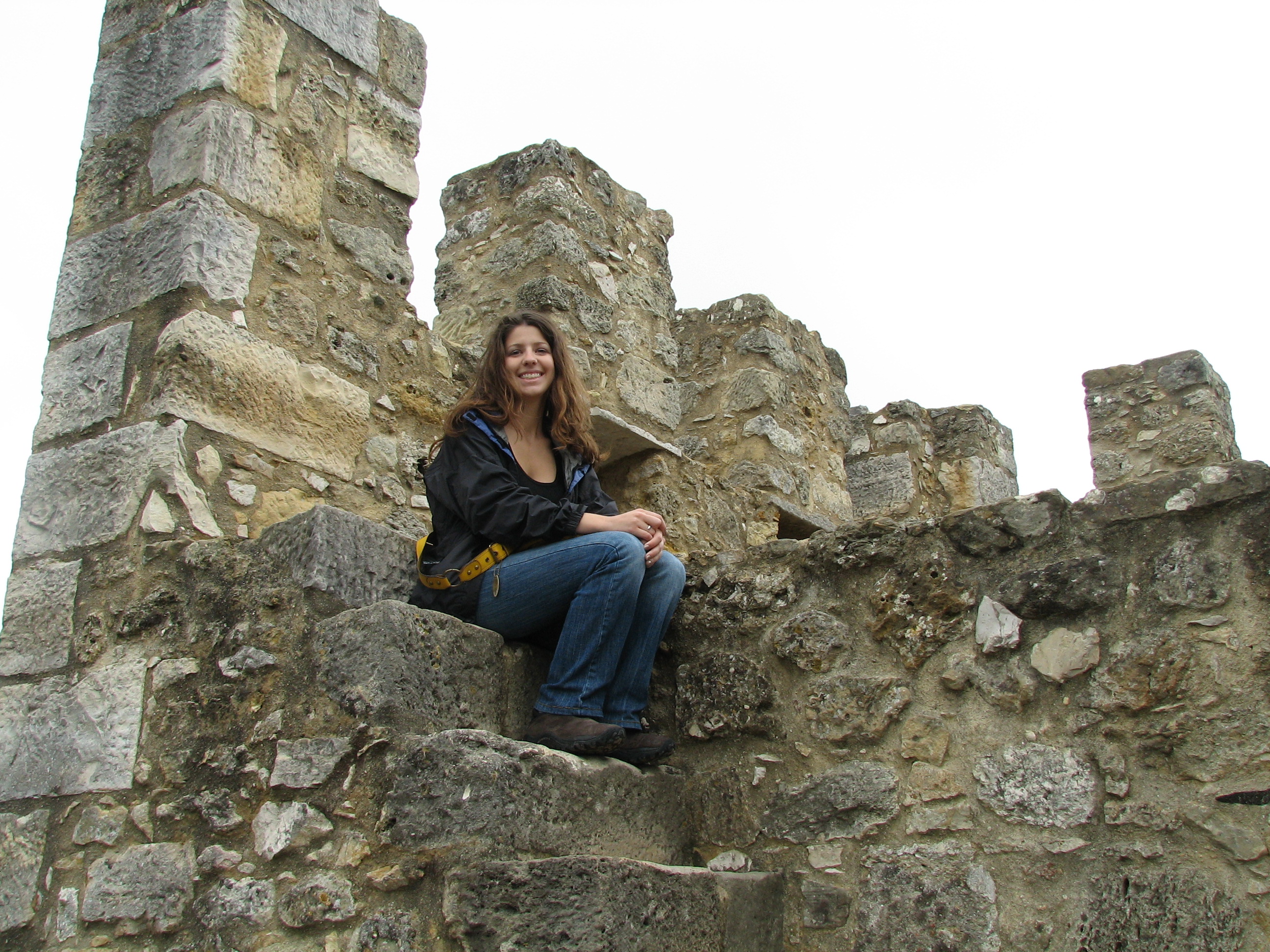 Besides exploring new places, the Great Ideas Tour allows us to explore different customs—and one of my favorites is the slow meal. Brett and I, used to scarfing down Americana portions in a rough and tumble caffeinated culture, enjoyed a leisurely three hour meal complete with a bottle of wine, pizza, bread and butter, a meringue-y dessert known as a Molotoff, and 2 rounds of cafes served in cute demitasse cups like real Lisboans.
Sometimes exploration seems to be about moving through the world and sometimes about watching the world go by, from either vantage there is the risk and thrill of the uncharted territory (really, where are those tram maps?!) the exotic, and the new that is nothing if not magnetic—the same pull the great navigators of yesteryear must have felt as they were pulled from Lisbon's ports into the great unknown to return bearing foreign treasures (like the famed rhinoceros) and weird stories (ask us later about the solicitation) back home.
Bon dia,
Kristi