The Hill family was traveling through the countryside when their car broke down. Mr. Hill hiked up a mountain to the castle of a count. Nice Mr. Dracula allowed the family to stay overnight, promising he'd help them get on their way in the morning. Well, when the Hills all went to sleep, Count Dracula sucked out all their blood leaving them dead as doornails. After his feeding frenzy, Count Dracula had a surplus of energy, so he sat down at his organ and began playing furiously when who should appear? The Hills! One by one, the Hill family entered the bewildered Count Dracula's music room. "I thought you were all dead!" exclaimed Dracula. "Ah, yes," Mr. Hill replied, "but you see, the Hills are alive . . . with the sound of music."
–Joke told to us by our corny, but rather riotous tour guide on The Sound of Music Tour
Our stay in Salzburg was brief, but enchanting, effervescent, but incredibly memorable—just like a good song. We got into Salzburg in the late afternoon after bidding John goodbye in Vienna. After hiking up a mountain (yes, a real mountain) to reach our guesthouse, Haus Christine, we were tired, but stunned with the view of the Austrian Alps. Owing to some unusual summer weather in Salzburg, they were even snowcapped.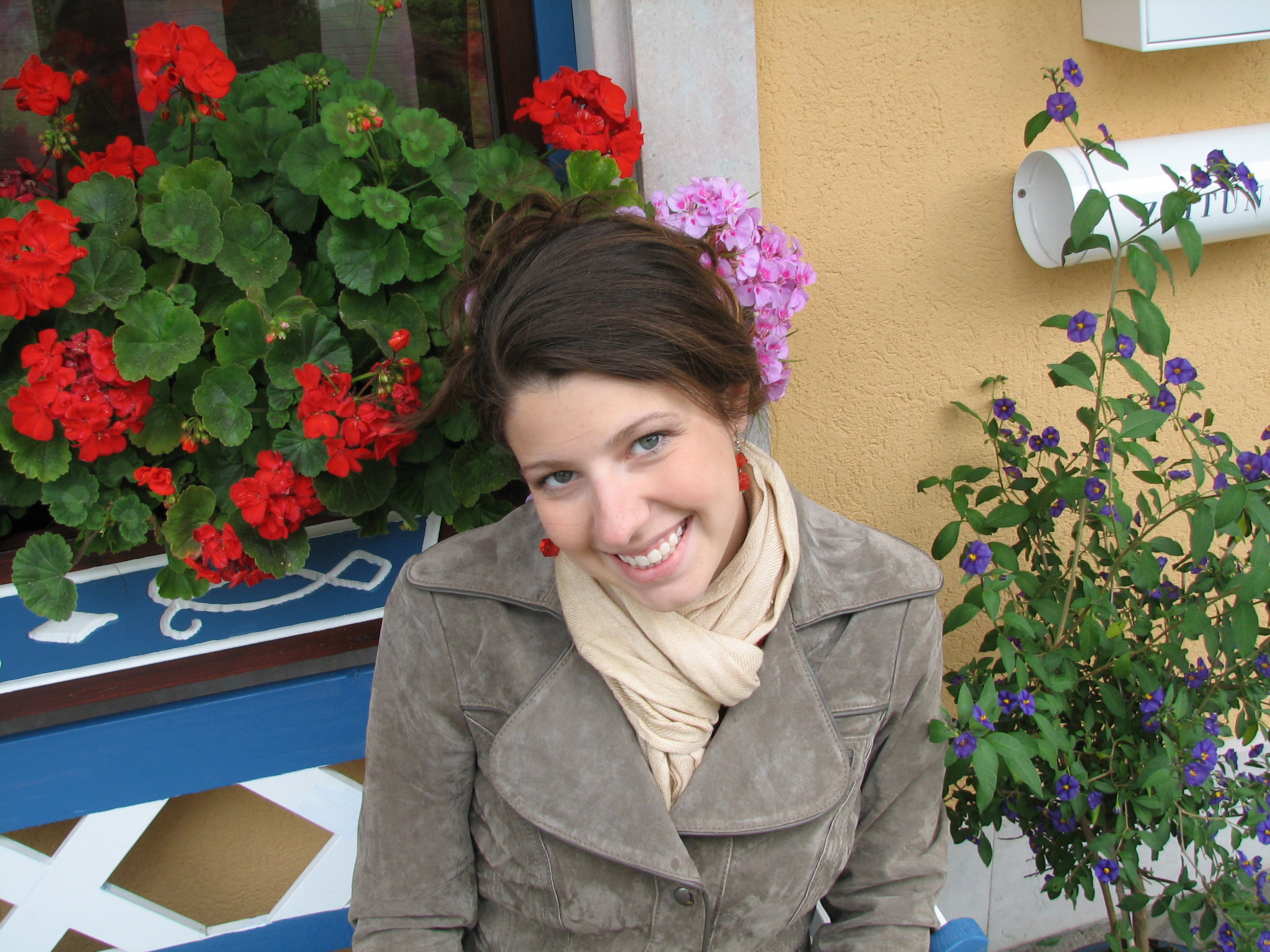 The view itself is reason enough to stay at Haus Christine, but if you are looking for a convenient, zip in, zip out, locale, this is not it. We hiked down the mountain and into the village for dinner, ending up at Jagerwirt, a traditional (and reasonably priced!) restaurant with traditional Austrian fare. We had fried mushrooms with herbed mayonnaise—the Austrians would probably scoff at Hellman´s or Blue Plate and for good reason. A few beers, some bratwurst, sauerkraut, and goulash finished up the meal and we hiked back up the mountain, in the rain, to retire. (But, hey, we worked off those calories!)
Early the next morning we breakfasted in Haus Christine's glassed-in morning room, sipping our coffee with the mountains in the background. Then we headed out for The Sound of Music Tour. We visited the Mirabell Gardens—patting the gnome on the head, frolicking on the Do Re Mi steps, skipping through the ivy covered walkway.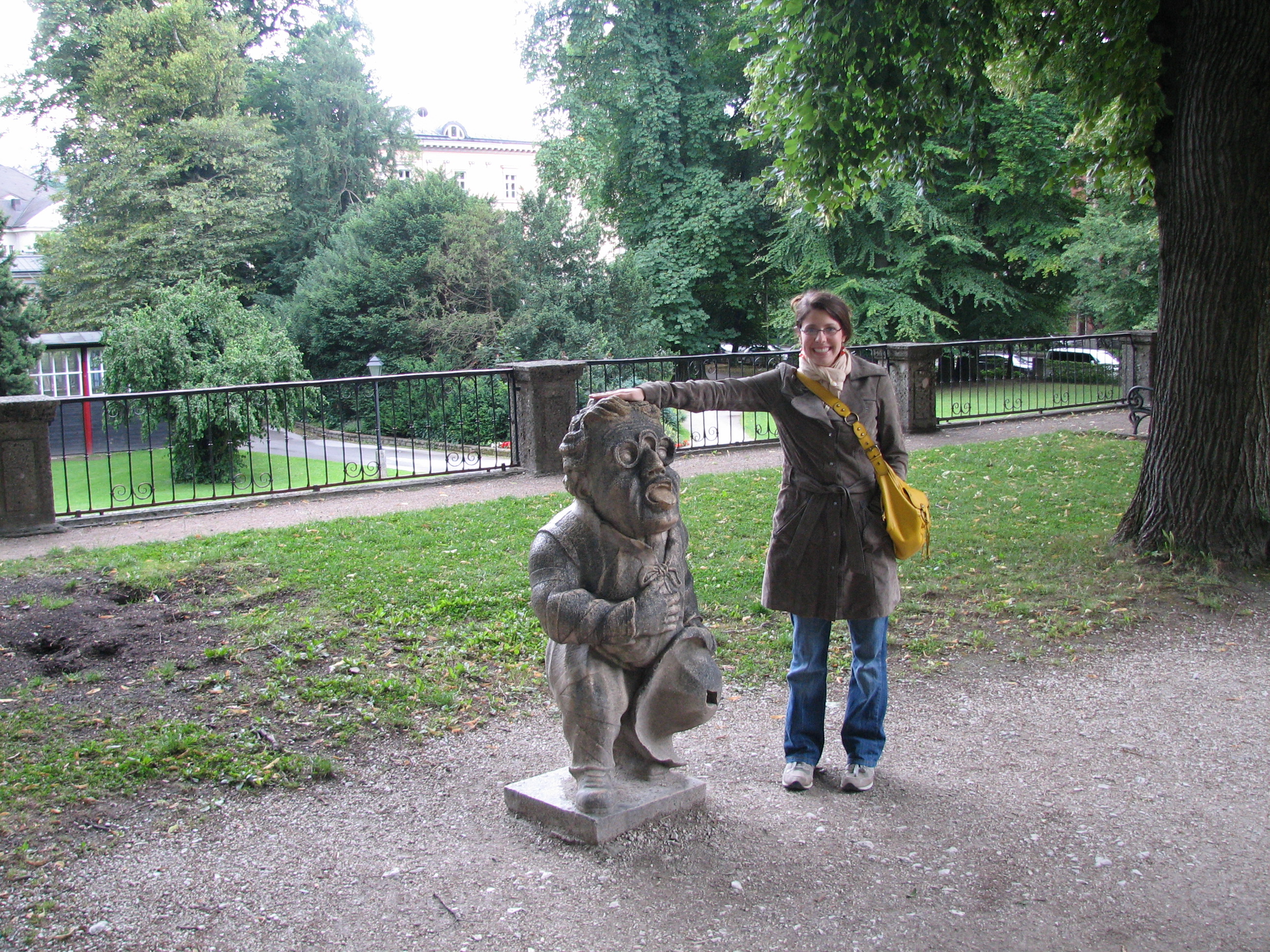 We saw from a distance the palace used as the front of the Von Trapp villa and the lane where the children hung out of the trees in their curtain clothes to greet their father, the baroness, and Uncle Max. We saw Mt. Untersberg and the Nunberg Abbey where Maria was a novice. We also saw the glass gazebo where Liesel and Rolph danced. You can no longer skip along the benches as they did because an 80 year old lady tried it and fell and broke her hip. We ended our trip with a visit to the village of Mondsee and the basillica where they filmed Maria and Captain Von Trapp's wedding. Owing to unusually rainy weather, we couldn't see as much of the mountains and lakes that define Salzburg's ruggedly beautiful countryside, but we got along well anyway. Our tour guide, who refused to listen to our comments to the contrary, insisted "the honeymoon couple" take one of his umbrellas when it got really rainy in Mondsee. We then got to sing along to the Rogers and Hammerstein classics in the bus.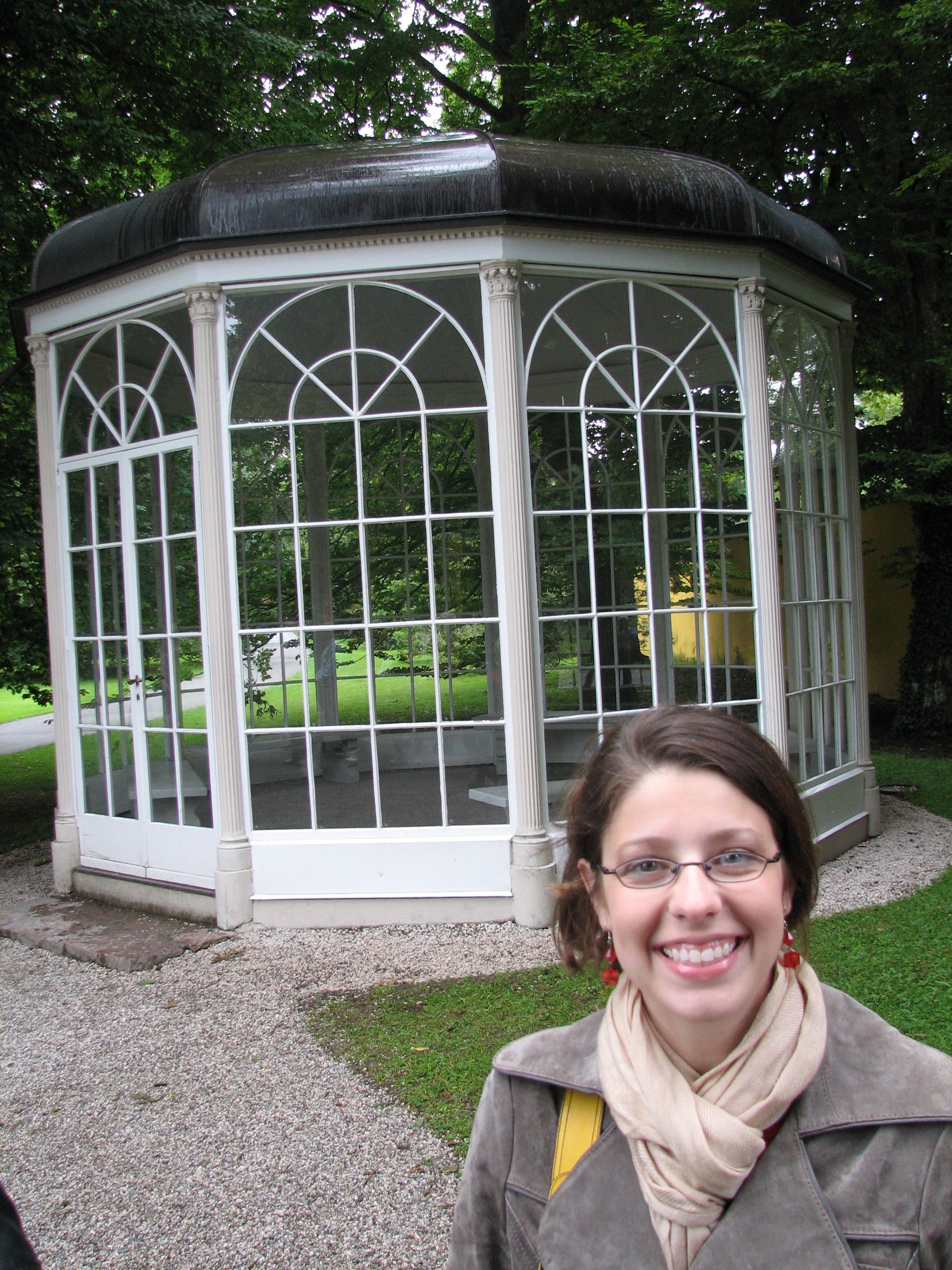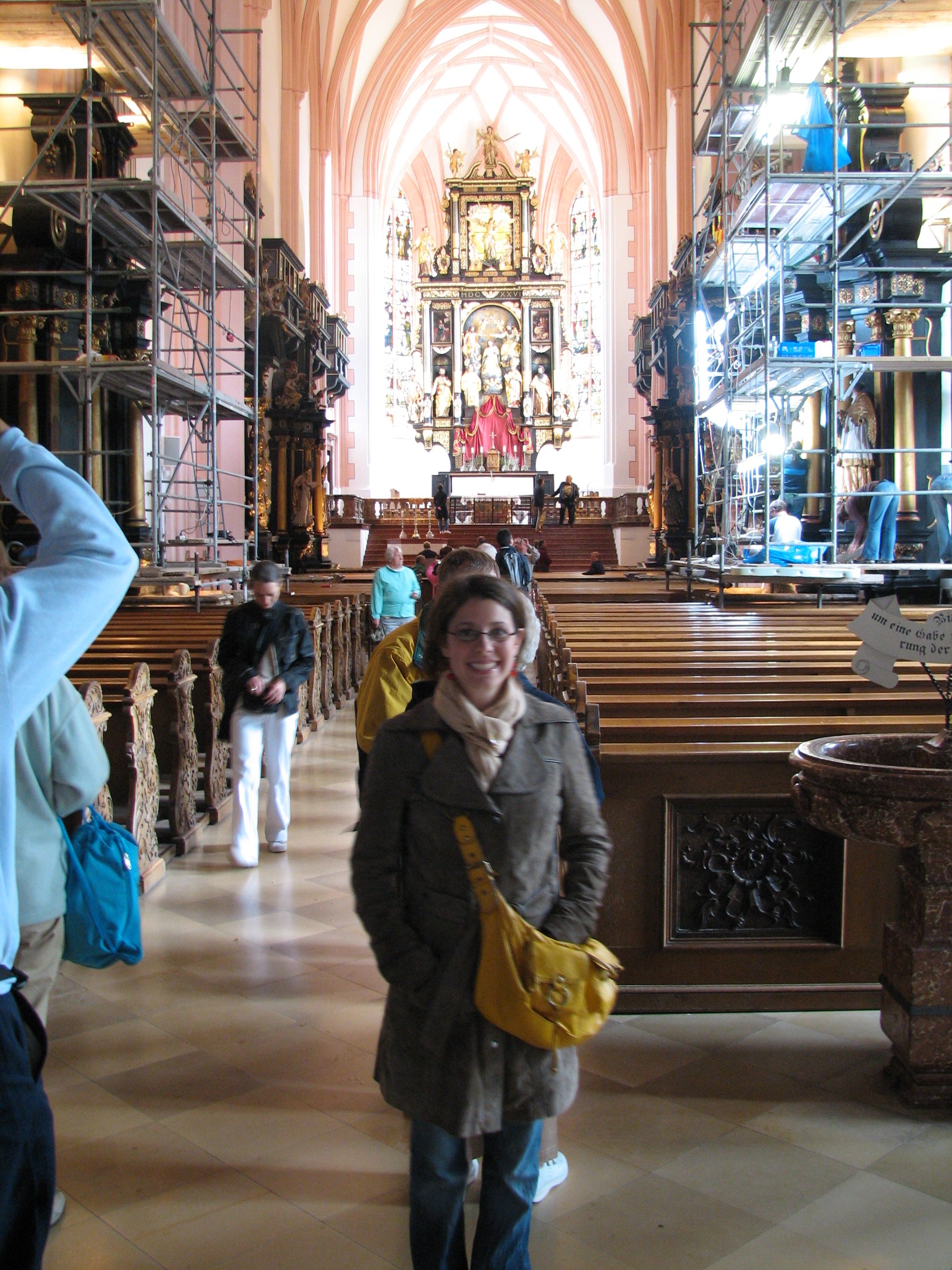 During the afternoon, we tried to get tickets for a tour of Hitler's mountaintop hideaway, the Eagle's Nest, but due to some miscommunication we ended up with tickets to Salzburg's famous salt mines instead. Salz- (salt) -burg (castle or fortress) owes most of its wealth and early prominence to the salt trade when a pound of salt was just as valuable as a pound of gold. (Gives new meaning to being "the salt of the earth," doesn't it?) Salt was so valuable that its linguistic traces are still present in the modern day sal-ary.
It just so happened that multiple tours ended up on the same bus, so we had to watch the 13 people who had managed to successfully get Eagle's Nest tickets get off the bus before we were dropped off at the newly renovated Salt Mines. (It was like, well, rubbing salt in an open wound). Instead of donning our jackets and being conveyed towards the top of the world, we were donning miner's coveralls and sitting on a miner's train being conveyed into the annals of the earth. I thought it was fun! We got to slide down the wooden mine chutes, like real miners. They took a picture of our faces on the first drop, which is priceless. We learned all about the formation and mining of this "white gold" in interactive displays. (I learned what is a lethal dose of salt for an average human adult). Then we got to ride a raft across an underground lake. I felt like I was in the middle of Journey to the Center of the Earth. We also got to taste the brine—a saline solution of 27% saturation. I think it is a ploy to sell more bottled waters in the gift shop.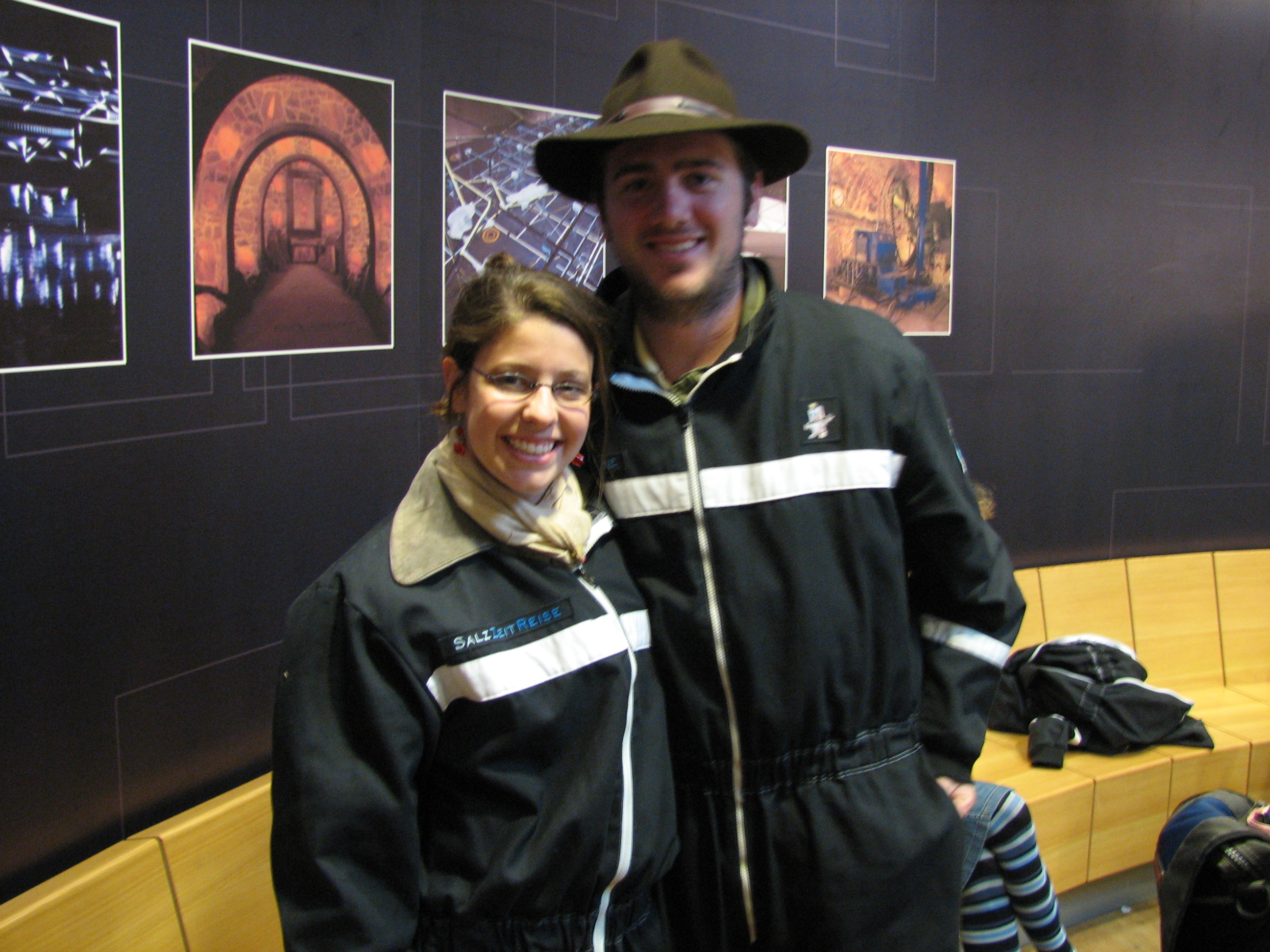 We rushed up and then back down the mountain to grab our tickets and make it to St. Peter's, home of the oldest restaurant in central Europe with its first documentation reaching back into the 800's with Charlemagne's visit. There we ate in a ballroom with a table-full of other tourists speckled in candlelight. The dinner concert came with musical expositions of pieces from Mozart's finest operas—Don Giovanni, The Magic Flute, and The Marriage of Figaro—in between courses. The musicians were dressed in period costumes and played period instruments while we ate food prepared with recipes from the 18th century, food Mozart himself would have eaten. All in all it was a very authentic experience and a wonderful way to pass our last evening in Salzburg concentrating on the great idea of music. Brett and I agreed that opera really is the best instance for noticing the instrumentality of the human voice. The power with which they sang, and scaled trills, and skipped across octaves was a wonder to hear.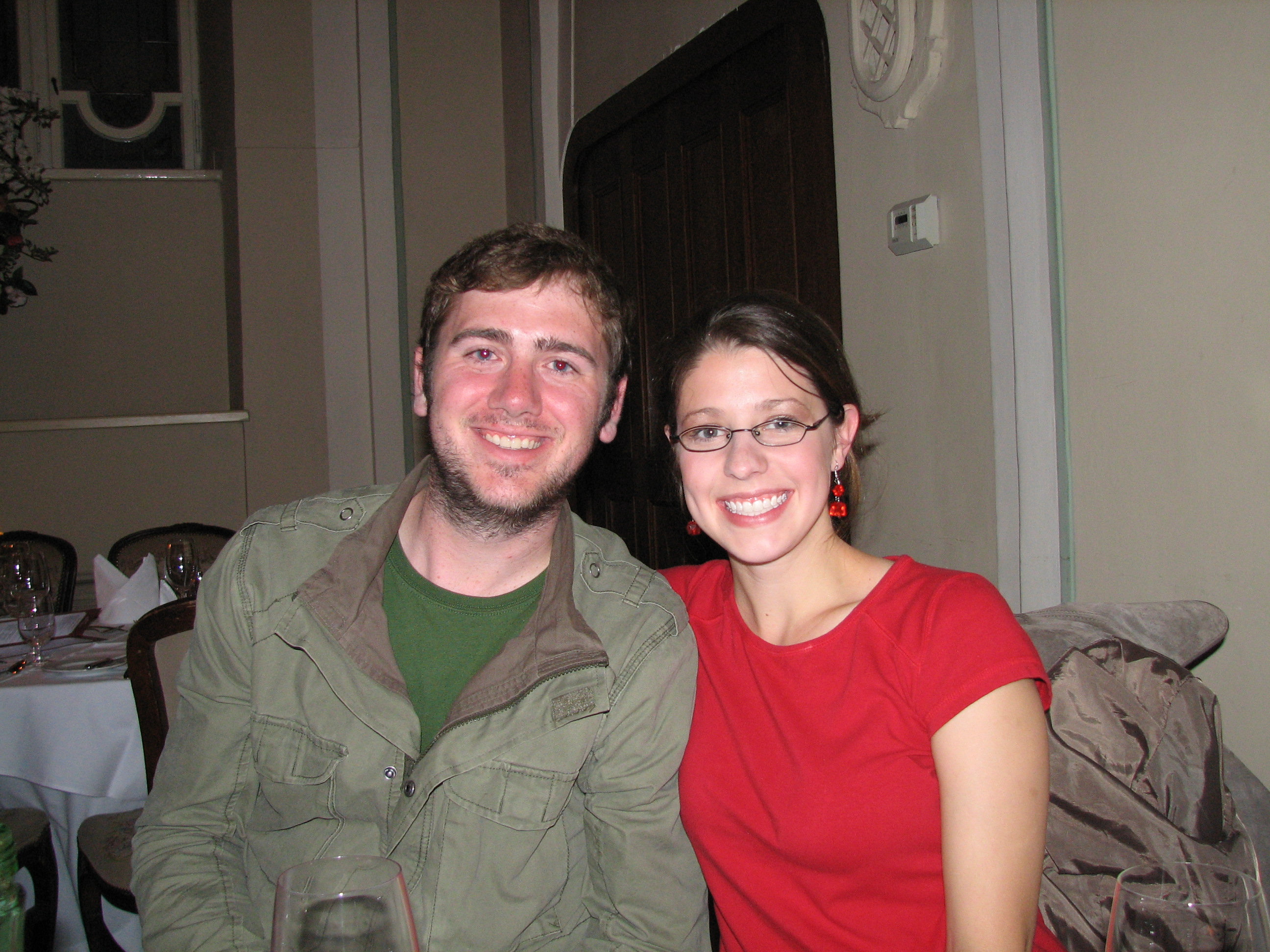 Salzburg is truly a city alive with the sound of music, in more ways than one. We had allotted enough time to really only do The Sound of Music tour, but Salzburg's musicality is played out in many other ways. It definitely is a place we'd like to revisit, and no one on their Great Ideas Tour should miss it. After all, it is only 3 hours from Vienna.
The sun has gone to bed and so must I. I flit. I float. I fleetly flee. I fly. Goodbye!!
So long, farewell, auvois aufvetersang (sp?),
Kristi
p.s. We leave Schorndorf today to go to Venice on the night train.